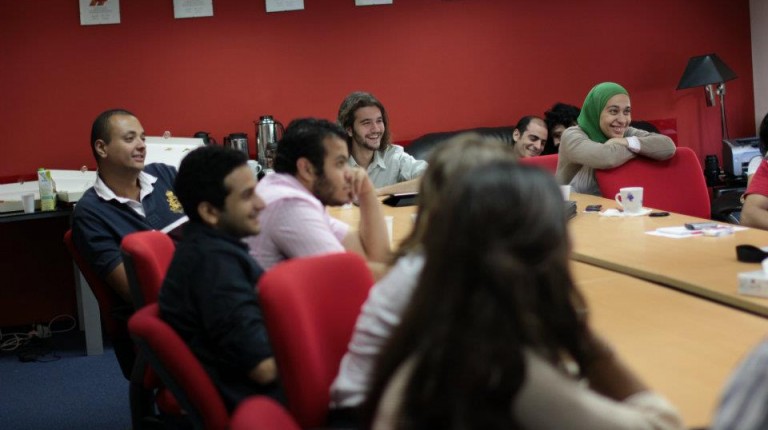 Mercedes-Benz Global is considering increasing its investments in Egypt in the coming years, according to Thomas Zorn, CEO & president at Mercedes-Benz Egypt, during his meeting with head of the General Authority for Investment and Free Zones (GAFI) Mohamed Khodeir.
Khodeir met with a delegation that includes leaders of the global Mercedes-Benz on Saturday. During the meeting, both parties addressed the situation of the company's investments in Egypt.
Zorn said that the mother company is pushing towards expanding its business in Egypt through injecting further investments into the market, based on feasibility studies that the company has conducted.
Khodier expressed GAFI's interest in offering the necessary support to Mercedes-Benz in Egypt, being a global leading automotive manufacturer, to make Egypt a regional hub for the company in the Middle East and North Africa.
For his part, Zorn announced a visit of a high-level delegation headed by chairperson of Mercedes-Benz to Cairo soon to meet senior government officials and learn about the latest developments in the Egyptian market.
Khodier noted that GAFI and the Ministry of Industry and Trade will arrange the visit and prepare to present their visions to the delegation.
Egypt is working to improve the doing business environment through legislative reforms to reassure investors and contribute to attracting more foreign investment, one of the main sources of hard currency, which have been declining since 2011.
Khodeir also met with a delegation from Indomie Egypt. During the meeting, the company expressed its interest to expand in Egypt and rely on Egyptian raw materials in a new factory that would export to Kenya.
Khodeir said that the government is greatly focusing on improving the investment climate in Egypt and attracting more foreign investment, which is supported by GAFI and the Ministry of Investment through coordinating with all related agencies to support investors.