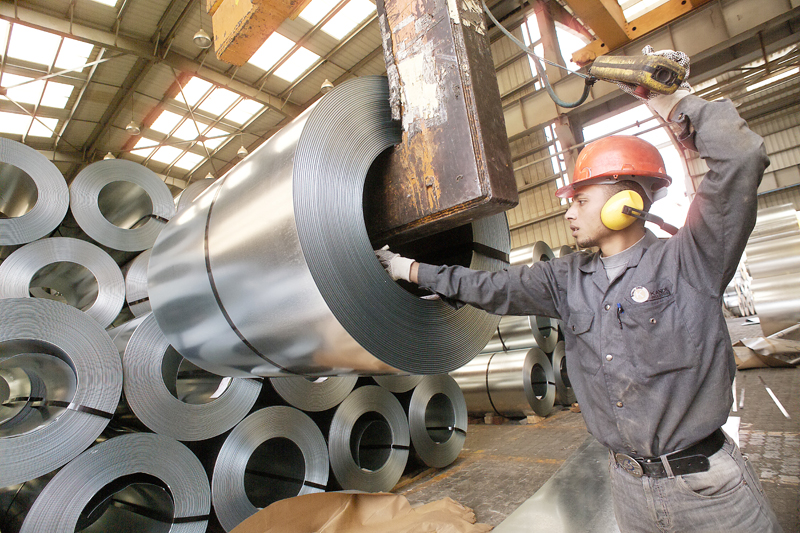 The government backtracked on its decision to reduce the price of gas supplied to steel factories from $7 per one million British Thermal Units to $4.5, which was announced in March, due to the high real cost of fuel caused by the average price of imported and locally produced quantities.
Tarek El-Molla, Minister of Petroleum & Mineral Resources, told Daily News Egypt that the price of gas will not be reduced.
He added that the government is heading towards the liberalisation of the energy market and is adopting new regulations prescribed by the gas market regulatory authority, which is currently being established to become the main entity tasked with managing gas trade and setting its prices for the local market.
He noted that the authority will allow the private sector to import gas and to use the national pipeline grid in order to move it from ports to factories according to fees that will be agreed upon with importers and private factory owners.
Managing director of Suez Steel, Raffiq El-Daw, said that backtracking on the decision will be catastrophic and will lead factories to import billet rather than produce it locally, which will burden the state by $1.8bn per year and increase demand on hard cash.
He called on the prime minister to reconsider the decision and fulfil his promise to factories to reduce the prices and enable them to provide competitive prices, adding that if prices are reduced, factories can export part of its production and bring in foreign currency worth $2bn annually.
Hassan El Marakby, president of El Marakby for Steel, said that medium cycle factories are partially impacted by the price of gas. He estimated that medium cycle factories need 50 cubic metres of gas per tonne, compared to 350-400 cubic metres of gas per tonne at full cycle steel mills.
Egypt's total production of natural gas is estimated at 4.4 billion cubic feet of gas per day, in addition to the import of one billion cubic feet from the liquefaction vessels in Ain Sokhna and 100 million cubic feet from Jordan.