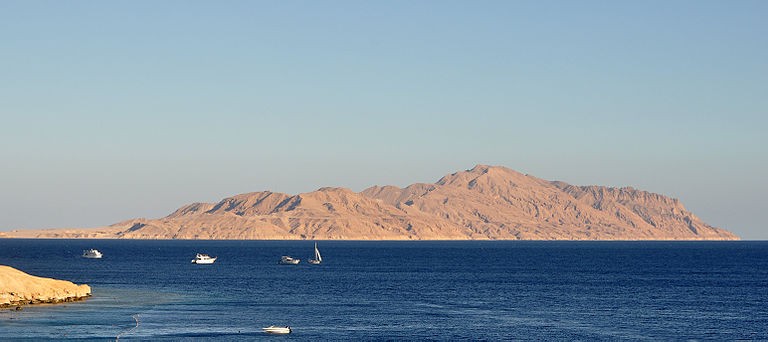 Egypt's State Commissioner's Authority in the Supreme Administrative Court submitted on Monday a report recommending the court reject the state's appeal against the cancellation of the Egyptian-Saudi maritime demarcation deal. The report urged the court to uphold the annulment, adding that the agreement had violated a number of articles and provisions in the Constitution.
The report said the demarcation deal violated Article 151 of the Constitution, which stipulates that "the president shall represent the state in its foreign relations and concludes treaties and ratifies them after the approval of the House of Representatives", adding that "voters must be called for a referendum, and they are not to be ratified before the announcement of their approval in the referendum. In all cases, no treaty may be concluded which is contrary to the provisions of the Constitution or which results in ceding any part of state territories."
The report added that there is ample evidence proving the islands are Egyptian, pointing to maps which the State Lawsuits Authority had already submitted during court sessions.
The report also said that during the Israeli occupation of the islands in 1956 and 1967, only Egypt had defended the islands. Saudi Arabia for their part did not reject the islands' annexation by Egypt in the 1979 peace convention signed between Egypt and Israel.
The Administrative Court postponed the case in the appeal session to 19 December. The session was postponed in order to comment on the report submitted by the State Commissioner's Authority and to allow the state to submit court session reports requested by lawyer Khaled Ali, one of the plaintiffs who filed the lawsuit against the Red Sea islands agreement, during the next session.
During the court session, Ali, who is trying to halt the agreement, said that ownership of the islands could be determined by analysing 13 specific documents.
The government is appealing the State Council's decision to annul the Egyptian-Saudi maritime demarcation agreement, which would have seen the sovereignty of the Red Sea islands of Tiran and Sanafir transferred to Saudi Arabia.
On 8 April the government concluded the demarcation deal with Saudi Arabia during an official visit by Saudi King Salman bin Abdul Aziz Al Saud. It sparked widespread discontent among both pro- and anti-government factions in the country, leading to a number of protests and arrests.
Ali and other lawyers, including prominent human rights defender Malek Adly, brought the case to the State Council, and on 21 July the council annulled the agreement. The State Lawsuits Authority immediately appealed the decision.