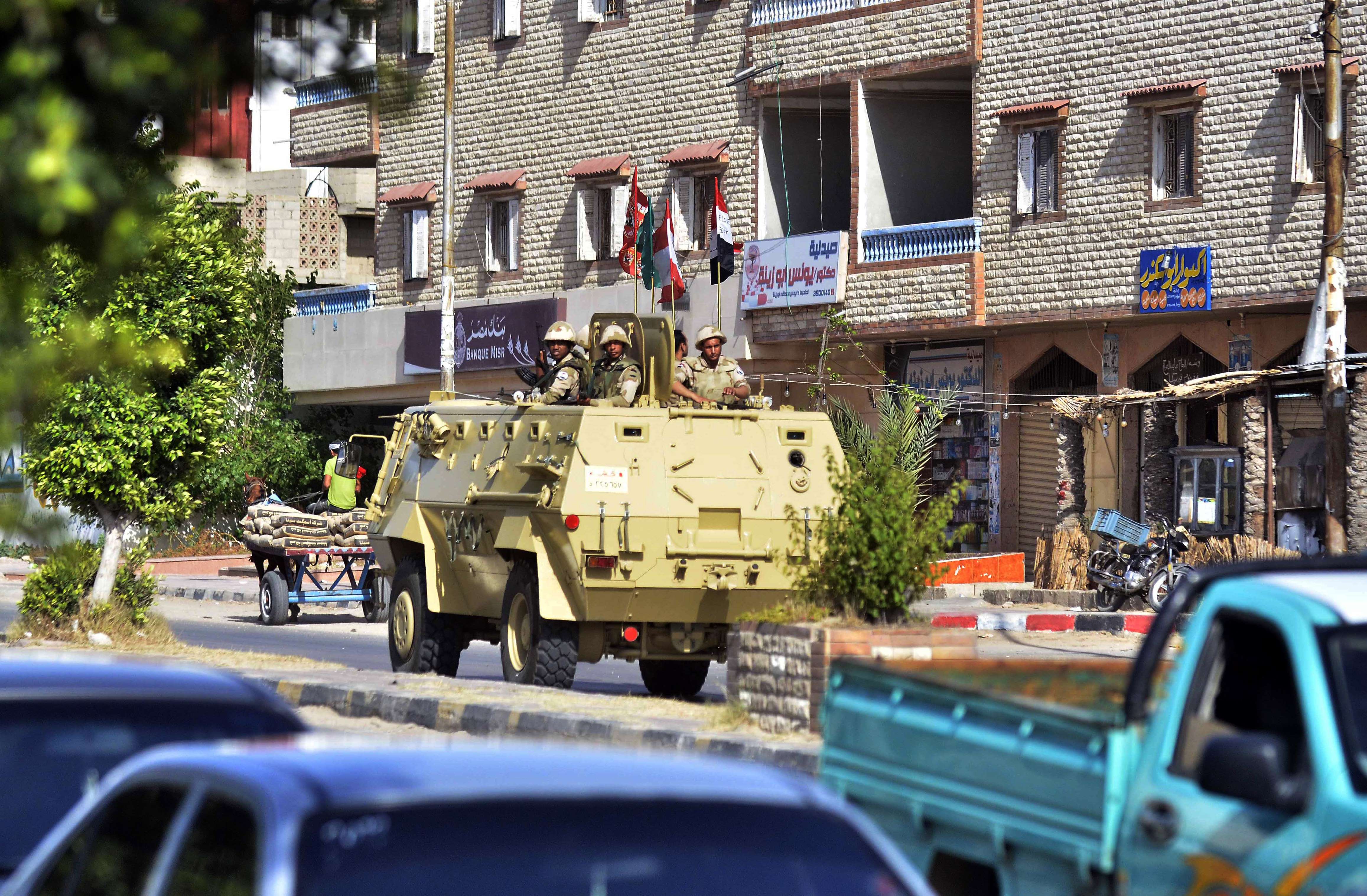 Despite ongoing attacks by the Islamic State (IS)-affiliated group "Sinai Province", displaced residents have been returned to the tumultuous city of Sheikh Zuweid in North Sinai after the Egyptian Armed Forces declared that they have restored a semblance of normalcy.
A video was released by official army spokesperson Mohamed Samir on his Facebook page, showing residents re-entering the city and receiving gifts such as flags and food rations from the army.
"There is now a semblance of normalcy inside the city against after great successes in counter-terrorism achieved by the army in North Sinai," Samir said in a press statement.
Contrary to the army's declaration of stability, on Thursday morning there was an explosion in Sheikh Zuweid, targeting a religious institute affiliated to Al-Azhar. There were no casualties.
Grand Mufti Shawky Allam condemned the incident, considering it an attempt by extremists to destroy Al-Azhar's enlightened ideology that works to eliminate their terrorism, according to a statement issued from Dar Al-Ifta.
Residents in North Sinai were displaced due to intensive military operations as well as for their own safety—militants often forced residents to allow them to hide in their homes, according to earlier testimonies issued from Sheikh Zuweid residents to Daily News Egypt.
"Sinai Province" has also taken to kidnapping citizens who they believe to be army operators or informants. More often than not, these citizens are killed after being subject to investigations and their bodies left in public squares.
In November, "Sinai Province" published footage of two elderly men which the group had decapitated. The group considered the men to be infidels, and claimed they were priests.
Several residents from Al-Arish, who had spoken to Daily News Egypt on condition of anonymity, denied that the two elderly men were priests.
One resident said the first man is Sheikh Abu Qatifan. Who had been kidnapped by unknown militants. Residents identified the second man in the photos as Sheikh Soliman Abu Harraz who is almost 100-years-old. This sheikh is considered one of the most prominent Islamic figures in North Sinai and was recently kidnapped from his home in Al-Arish.
Since 2013, Sheikh Zuweid is one of several cities in North Sinai that has seen ongoing conflict between the current Egyptian regime and militants.
This militant group possesses several stationing points in Sheikh Zuweid, Rafah, and Al-Arish from where several violent attacks have been launched against army and security checkpoints, either in these cities or nearby villages.
As part of its effort to eliminate militants in the governorate, the armed forces imposed a strict curfew in 2014 in these three cities, though later this was relaxed slightly. Security sweeps and intensive operations have been ongoing and are on the rise recently, especially counterattacks.