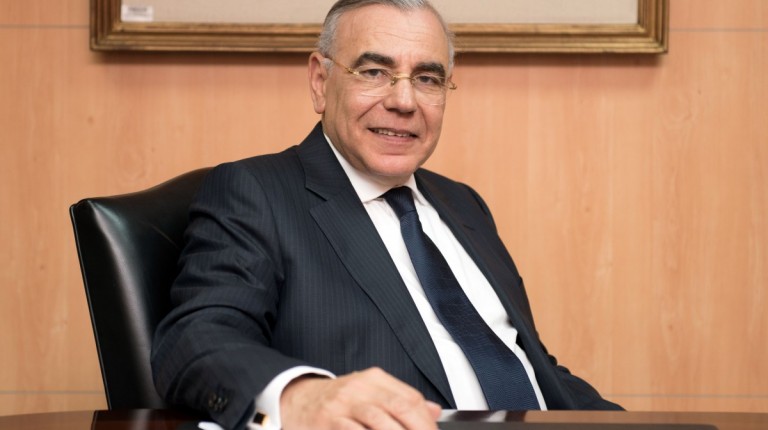 Small- and medium-sized enterprises (SMEs) account for 10% of the loans portfolio at QNB Alahli; the bank plans to boost this to 20% within the framework of the four-year initiative set by the Central Bank of Egypt (CBE) in January, according to Mohamed El Dib, chairperson and managing director of the bank.
The corporate sector accounts for about 70% of the loans portfolio, while retail banking accounts for about 24%, he said during a conference held by the bank on Thursday, on the occasion of signing a five-year $140m loan with the European Bank for Reconstruction and Development (EBRD).
According to El Dib, QNB Alahli is one of the EBRD's largest clients in the financial sector, with a partnership totalling $370m dedicated to supporting SMEs, trade, and the green economy.
"The current package includes a loan of up to $100m for on-lending to SMEs and a credit line of up to $40m for energy efficiency investments—this consists of $20m committed by the EBRD and $20m expected to be co-financed by the European Investment Bank (EIB), supported by a $5.8m grant provided by the European Union Neighbourhood Investment Facility," El Dib said.
The cooperation with the EBRD in these remarkable transactions is in line with the bank's ambitions to support Egypt's business and social community, its economic development (with a particular emphasis on the development of the SME segment), Egypt's international trade, and the promotion of the green economy, he said.
Moreover, he pointed out that QNB Alahli pays great attention to SMEs, owing to the belief in their role in Egypt's economic development. "SMEs are the future of Egypt," he said.
The bank's proceeds of foreign currency increased tenfold following the flotation decision compared to the period before the flotation of the national currency, El Dib said.
He explained that the bank directs the proceeds of foreign exchange to cover the import of basic commodities; the bank is currently focusing on basic goods only and does not give priority to non-essential goods or covering previous debts in foreign currency.
He ruled out the possibility of the bank resorting to offering bonds in foreign markets to obtain hard cash, adding that the funds it receives from institutions such as EBRD spared the bank the trouble of issuing bonds.
Furthermore, he also said that the bank is not considering the establishment of an exchange company, as with 204 branches nationwide, the bank can attract hard cash from clients everywhere.