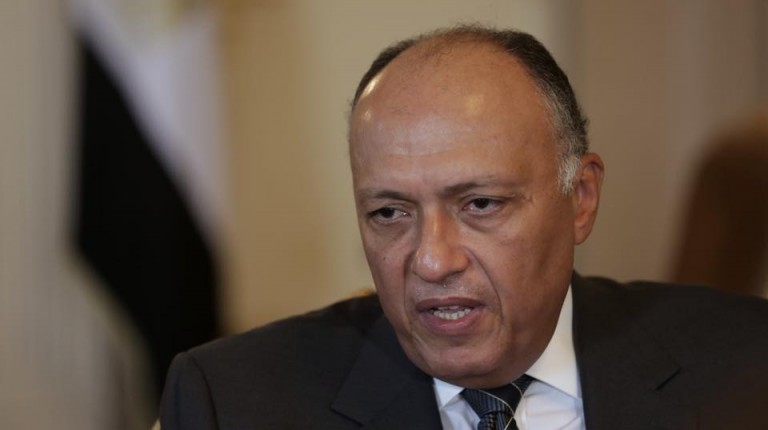 Egypt's Foreign Affairs Minister Sameh Shoukry met on Thursday with the head of the United Nations (UN) support mission in Libya, Martin Kobler, to assess the current political and security situation in the country, after Libya's factions signed a UN-brokered agreement on the same day.
They also tackled means of supporting Libya's different political factions to allow them to reach common agreements.
Shoukry, according to a ministry statement, praised the agreement which was signed in Skhirat in Morocco, describing it as a cornerstone to regain stability in the country.
Kobler and Shoukry also discussed the results and suggestions of the latest Cairo talks which stressed the importance of restructuring the presidential council and its decision-making policies.
A group of Libyan representatives from different political factions had met in Egypt to discuss the Libyan crisis in an open discussion on 12 and 13 December, during which they proposed five suggestions to put an end to the Libyan turmoil.
Egypt is directly affected by the political turmoil in Libya due to its proximity and its prevalence in different parts of Libya. Egypt has managed to return thousands of Egyptians through the border of Salloum over the past year.