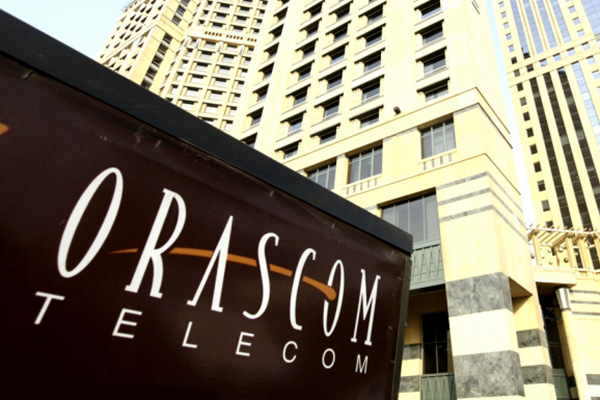 Orascom Telecom and Media Holding Company (OTMT) obtained a tentative agreement with the Indian company Bharti Airtel, a subsidiary of the Middle East and North African company i2i, to sell one of Orascom's subsidiaries, MENA Submarine Cable Systems (MENA SCS), in a deal worth more than $100m.
OTMT said in a statement it aims to carry out the deal in the first quarter of 2017, once the necessary government approvals are obtained.
The statement added that the sale of MENA SCS is in line with the company's exit strategy from non-core investments. The company will use the sale proceeds to support investments in key sectors; in the financial sector, logistics, and real estate.
In 2013, the Ministry of Transportation issued a ministerial decision which approved the construction of international internet cables with fees worth $1.6m (EGP 10.8m).
Orascom had laid all cables starting in Italy, and had also laid some cables within Arab Gulf states starting in Saudi Arabia, crossing Jordan, and reaching India. In 2014, Orascom and the government signed an agreement through Telecom Egypt (TE) to extend the cable from Italy for $30m.
The total value of Orascom investments in that project until 2013 is roughly $350m.
The Ministry of Transportation in Egypt demanded the company install cables along Zahir desert road at EGP 29 per metre, however after negotiations the government agreed to a fee of EGP 12 per metre.
The National Telecom Regulatory Authority granted three licences for marine cables to private companies. The first was granted to the Arab Submarine Cables Company in 2006; however, the licence was revoked after the company failed to begin excavations. The second licence had been granted to MENA SCS in August 2007, but the company failed to obtain the necessary governmental approvals. The third licence was granted to TE in November 2008.
In 2014, Orascom Telecom announced that MENA SCS signed an irrevocable agreement with TE that grants them the right to utilise TE infrastructure in Egypt for a 20-year period.
Bharti Airtel is a global Indian telecommunications company based in New Delhi, India. It operates in 19 countries across southeast Asia and Africa. It provides second, third, and fourth generation services for mobile phones