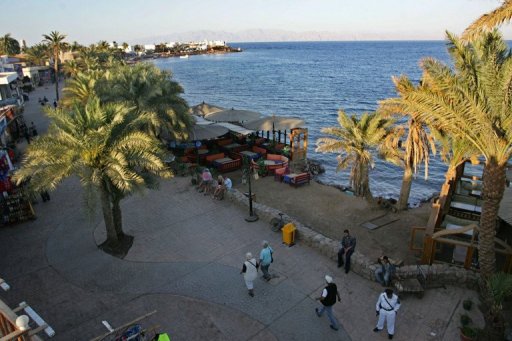 The Cairo Criminal Court sentenced two defendants to life in prison on Sunday after charging them with executing a terrorist attack on a hotel in Hurghada in January, according to state media.
The men were charged with committing acts of violence, possessing weapons, attempted murder, and joining an outlawed group.
The incident took place in the Bella Vista Resort in Hurghada, as two militants entered the hotel, stabbing and wounding three tourists—one Swedish and two Austrian nationals—according to the Ministry of Interior's official statement.
No militant group has claimed responsibility for the attack.
The Ministry of Interior's statement indicated that one of the assailants, Mohamed Hassan Mahfouz, 21, had been killed during gunfire with the hotel's security, while other armed men were severely injured by security forces during the pursuit that followed the attacks.
The assailants entered the hotel through a restaurant facing the street carrying melee weapons and threatening guests.
After the attack, the Egyptian government intensified its security measures around touristic destinations and monuments.
The attack was one of the incidents that affected tourism in the last two years, leading to a severe decrease in revenue generated from Egypt's tourism sector.
Tourism has been declining since January 2011, and several events have stalled its recovery, such as the crash of a Russian aeroplane over Sinai in 2015.
The following month, Islamic State-affiliated group "Sinai Province" claimed responsibility for the aeroplane crash, which they claim was executed with an improvised explosive device (IED).
Amid the confusion over the crash's cause, the United Kingdom and Germany suspended their direct flights to Sharm El-Sheikh, in addition to Russia.
Several Egyptian officials visited Moscow throughout this year and invited Russian experts to inspect Egyptian airports in hopes of resuming direct flights as soon as possible.