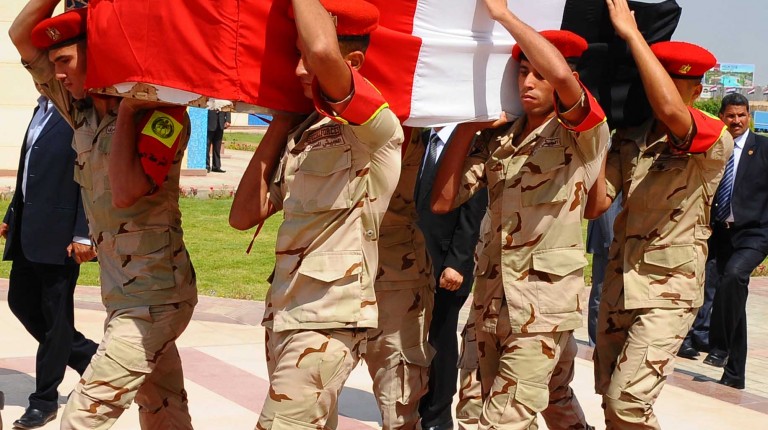 The Cairo Criminal Court postponed Sunday the trial of 67 defendants accused of assassinating former general prosecutor Hisham Barakat to 14 January.
According to state-owned Al-Ahram, the court heard the testimonies of Barakat's personal security guards in a closed room, in addition to the testimony of a doorman who was injured during the attack.
On 29 June 2015, an explosion hit Barakat's convoy in Heliopolis in Cairo, shortly after he left his house.
Seven other people from Barakat's staff and passengers were injured, and 35 cars and nine houses in the area of the explosion were damaged.
However, only Barakat was killed in the attack, as he died from his injuries in hospital.
The attack was claimed by the "Giza Popular Resistance" militant group on their Facebook page, but there was no proof of their claim.
The defendants are facing several charges that include establishing an illegal group, executing hostile operations against judges, army, and police officers, as well as targeting diplomatic headquarters and aiming to destroy state institutions.