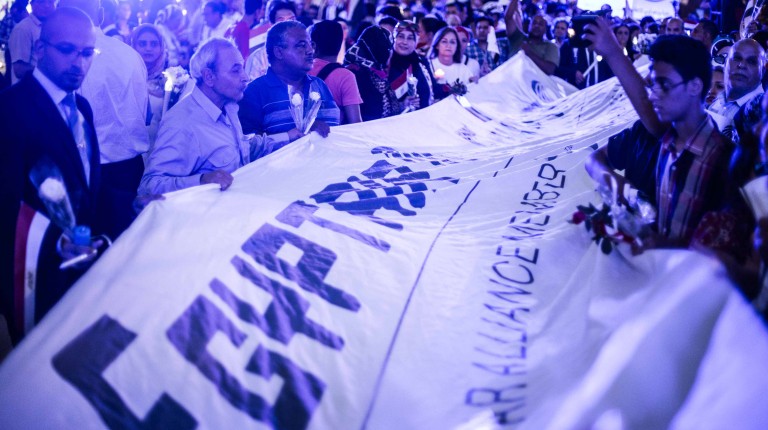 Egypt will hand over the remains of the victims of the EgyptAir MS804 crash next week, according to head of the General Egyptian Flight Attendant Union Osama Abdel Baset. The flight crashed into the Mediterranean Sea in May while en route from France to Cairo.
In a statement that was issued by the union on Thursday, Abdel Baset said that the remains of the crew members will be handed to their families on 7 January, while the remains of the rest of passengers will be handed over on 8 January.
France's BEA Air Crash Investigation Agency said earlier this month that conclusions regarding the crash of EgyptAir flight MS804 cannot be drawn as the causes are still being investigated.
This came in response to the Egyptian Ministry of Civil Aviation's statement claiming that traces of explosives were found in the remains of the victims of the crashed flight.
On 19 May, the EgyptAir aeroplane crashed into the Mediterranean Sea, killing all 56 passengers and 10 crew members on board. The victims included 15 French nationals. Egypt will hand the remains of foreigners over to their embassies.
The flight disappeared from Greek and Egyptian radar systems while flying over the Mediterranean Sea, with no signals being emitted from the aeroplane. No terrorist group has claimed responsibility for the crash. The six-month long investigation into its cause is still ongoing, amid reported diplomatic tension between Egypt and France over the incident.