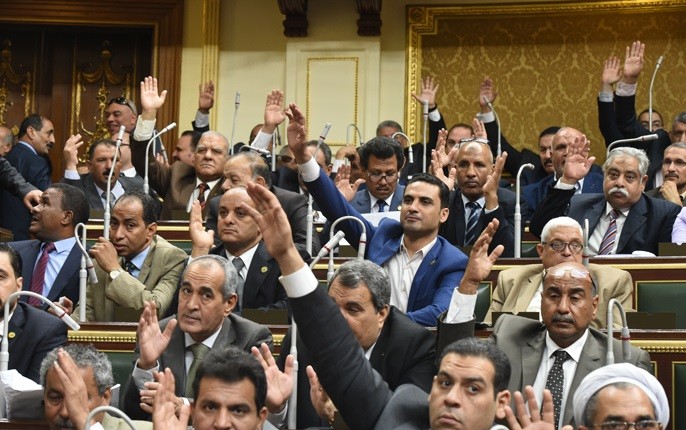 The parliament's Constitutional and Legislative Committee postponed discussing a bill that proposes stripping the nationality of terrorists in order to study the proposal, state media reported. The parliament is scheduled to discuss the bill; however, the government has rejected it.
A representative of the Ministry of Justice and the government clarified that the government rejected the bill because the proposal would draw a distinction between criminals, who are all equal in the eyes of the law. The representative added that there are crimes in the Penal Code that are considered more severe than the crimes stipulated by the proposal, and perpetrators of those crimes are not stripped of their citizenship.
The head of the parliament's Defence and National Security Committee Kamal Amer said that the bill is unconstitutional, and violates international conventions signed by Egypt and the global declaration of human rights. He also warned that passing such a bill would have an impact on Egypt's national security.
The bill was submitted by member of parliament (MP) Mostafa Bakry, along with 60 other MPs, calling for the amendment of Article 26 of 1975 regarding Egyptian nationality. The MPs also called for another amendment that grants the prime minister the right to strip any citizens found guilty of terrorism-related crimes of their nationality.
The bill stirred controversy in parliament.
Incidents of terrorist attacks have been on the rise, particularly since the ouster of former president Mohamed Morsi in 2013. Sinai in particular has been the target of many terrorist attacks and counter-terrorist operations.
The most recent terrorist attack in Egypt took place in December, when a suicide bomber targeted the St. Peter and St. Paul Church in Cairo. Twenty-seven people have died as a result of the attack.
Following the attack, several MPs and public figures called for military trials for those involved in acts of terrorism.
Also, Justice Minister Hossam El-Din Abdul Rahim announced that a committee of legal experts will begin working on the amendment to the Criminal Procedures Law to expedite litigation in terrorism cases.