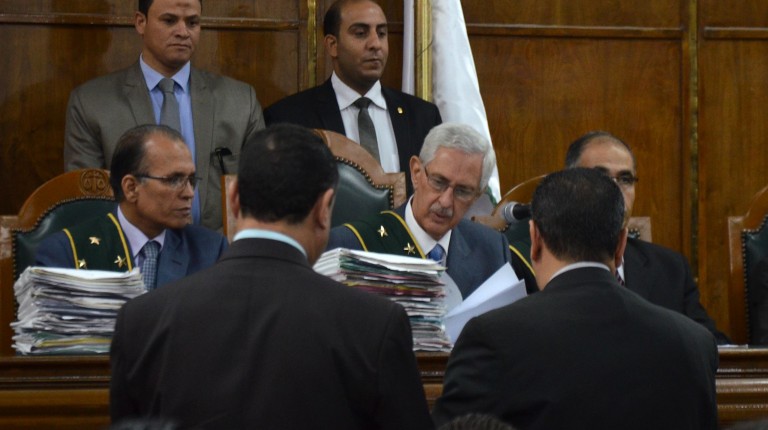 The Commissioners Authority of the Constitutional Court postponed on Sunday viewing another appeal by the state against a previous court declaration that ruled on the annulment of the Egyptian-Saudi maritime demarcation agreement to 12 February.
The appeal was filed by the government in August to stop the implementation of the Administrative Court ruling on 21 June, which annulled the agreement and asserted that the islands of Tiran and Sanafir are Egyptian.
This appeal stated that the judiciary is not authorised to look into such agreements. It is the government's third appeal against the Administrative Court ruling.
The first appeal was filed against the initial verdict a few hours after the Administrative Court had passed their verdict. The second appeal was filed in the Cairo Court of Urgent Matters to stop the verdict from being implemented.
Last week, the Urgent Matters Court ruled in favour of stopping the implementation of the verdict, validating the demarcation agreement.
The lawsuit in the Urgent Matters Court was filed by a citizen named Ashraf Farahat who relied on Article 11 of the State Council Law and Article 17 of the Judicial Authority Law, both of which stipulate that the judicial system is not supposed to interfere in the work of the presidency.
The government has recently taken a number of steps to prove Saudi Arabia's sovereignty over the islands. On 29 December, the cabinet said that it approved the agreement and will send it to the parliament to discuss it and vote over it.
The agreement officially reached the parliament on 2 January. Parliamentary speaker Ali Abdul Aal previously said that the parliament will take its time to discuss the agreement with full transparency, and will hire experts for assistance.
Roughly 100 members of parliament (MPs) initiated a campaign to express their rejection of the agreement, calling on the parliament to reject it. They also confirmed that they will vote to annul it.
The referral of the agreement to the parliament was seen by lawyers and MPs as a violation of the constitution.
The agreement sought to transfer the sovereignty of Tiran and Sanafir to Saudi Arabia. The case is known in the media as the "Red Sea islands" case.
The government is attempting to prove through its appeals that the judiciary does not have the right to intervene in cases such as these because it contradicts the authority of the presidency, as stipulated by the Constitution. Meanwhile, opponents of the agreement say that the agreement violates several articles of the Constitution that stipulate the government does not have the authority to cede Egyptian lands.