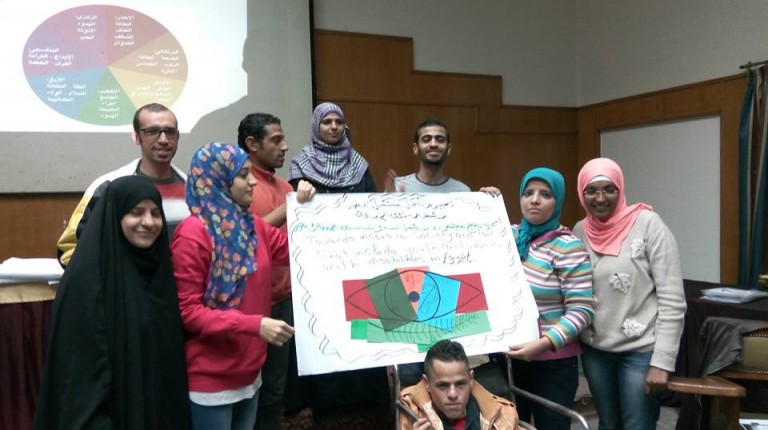 Individuality is often communicated in various ways, including garments. Nonetheless, with mainstream culture controlling high-end fashion and high-street brands jeopardising their creativity for easier profit, fashion has become another method to blend into the herd.
While the biggest names in street fashion depend on mass production, few local names have been advocating exclusivity and individuality through limited hoodies and t-shirts. UNTY is one of the local names that has managed to get associated with a niche segment of clients, which seek to express their artistic souls through wardrobe.
After a few successful collections, UNTY has successfully positioned itself through abstract design and limited quantities that often sell out in a heartbeat. The IX collection is a continuation of the brand's abstract and eloquent aesthetic. The limited collection features elaborate embroidery, expressive lyrics, and show-stopping graphic designs.
Walking the same line of previous collections, IX favours a basic colour pallet, casual cuts, and premium quality. Daily News Egypt met Omar Mobarek, founder of UNTY, to talk inspiration, sketching, and material sourcing, as well as economic changes and market feedback.
What is the main message behind this collection?
The main message is embracing who you are as a person—male or female—and using originality, as well as individuality of character as a tool for empowerment. Moreover, there are sub-themes of protecting those we love, kindness, helping others, and being good to people.
What made this one the hardest collection you have ever worked on?
For the last year and a half, we have been working towards smoothly transitioning ourselves from being labelled as strictly a graphic brand to something a lot more mature. We wanted this collection to be a big step towards that direction.
This collection is different because there was heavy embroidery work and the design process itself was a lot more sophisticated in order to maintain the same style throughout the collection, rather than design each piece separately; like we usually do.
Back details are a top trend this season. How did you aim to tackle the trend without copying other brands?
Trends are sometimes something that is subconsciously followed, but we have been adopting the back-details concept for a while now. You will see it in our summer collection, as well as in a couple pieces going back to our second collection.
There are so many ways to design something. It is almost endless, and we are in 2017 now. So much has already been produced that genuine originality is becoming increasingly difficult. Now it comes down to the story and what you are trying to convey with the design. We design from inspiration, not from reference, which is what keeps us original. This is fashion at the end of the day; it is subject to diverse and personal interpretation.
What are the main materials used in this collection?
We handpicked our materials this season instead of selecting them from the factory we work with. That was an interesting experience; going and discovering an entire area of shops that sold materials with different colours, weights, and prints. It made us realise that we have not even scratched the surface yet. We still have a lot to learn and a much bigger space to grow.
Do you work on the graphic designs yourself? How long did this collection take in terms of researching and sketching?
Yes, I do. I work on the entire process myself. It is a very hands-on process. It usually takes around three months in research, sketching, and finally zeroing in on a cut for each piece. I think the most important and difficult part of the process is building the story.
The artworks sometimes take an hour or several months; it can even take up to a year. It is really unpredictable. For example, the man's face took me exactly two hours to design; I knew exactly what it would look like before I drew it out. Then when it came to the girl, I went back and forth on that design for almost six months.
Many of your designs depend on text. Why do you happen to more often depend on English quotes?
We love using words and language. It is a powerful form of expression. For this collection, we have actually incorporated English, Arabic, as well as Latin translated from the Bible in our four pieces. I grew up in California; accordingly, although I am Egyptian, English is the language I'm most comfortable with.
This is slowly evolving; hence the Arabic word "UNTY" on the sleeve of the hoodie.
Where do you aim to showcase this collection?
We showcase our collections primarily online. We have our website, as well as our accounts on social media—Instagram and Facebook. We usually take part in at least two events per collection; however, we would like to increase that number because it gives us a great opportunity to engage with people.
We might approach some concept stores in Cairo to have a permanent offline outlet; however, that is still undecided.
Did the current economic events affect this collection, especially with the price gap between mass produced brands and exclusive local brands evidently decreasing? 
The economic situation has its effects; nonetheless, we still run on a limited-quantity model. On the other hand, we have also found ways to minimise our costs by doing a lot of the steps ourselves.
Our prices have slightly increased; but, not as drastically as everything else in the market. Meanwhile, taxes on imported clothing have significantly increased, which has affected the local prices of international goods. Accordingly, this has given us a great advantage. If anything, it may have done us some good.
Tell us more about your collaboration with Mada and the exclusive piece you designed for them. 
The Mada collaboration was special for us because it was our first. Mada represents a unique voice, which is a quality we both share as brands. We collaborated with them because they speak to the same people we speak to.
Every year, they celebrate their birthday at the Swiss Club, bringing a diverse line-up and crowd. We released a sweater using the poster we designed for them for the event.
The interesting story is that everything was quite short-notice and production here can be quite unpredictable. We placed the order on the sweaters and we expected them to get done just about a week before the event.
However, the delivery date kept getting postponed until literally the day of the event. I waited at the factory, which is on the other side of the city, until they were manufactured, then I bolted to the venue. I showed up a couple hours late; but, it did not matter, they sold out in three hours.
I did not even get a chance to take a single picture of them; that is how exclusive these pieces were. That experience was so special for us.