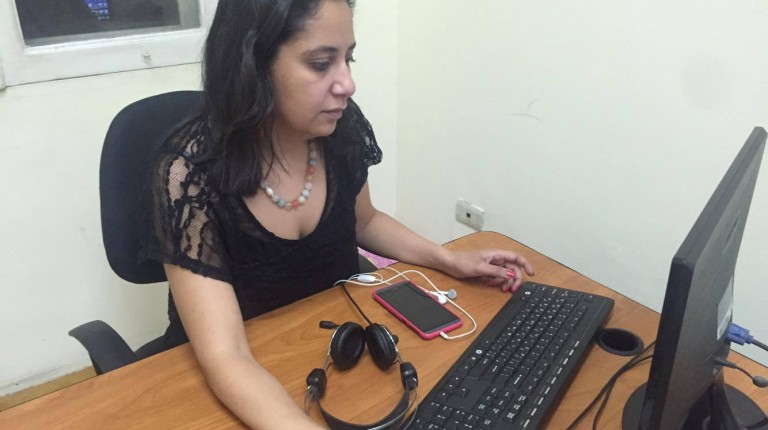 The National Security Prosecution Authority ordered the detention of an advisor of the minister of finance caught red-handed with a bribe on Saturday, state-media reported.
The prosecution decided Sunday to keep him and two other suspects in custody for four days pending investigations as they are accused of demanding and receiving bribes to manipulate the price value of a land allocated to a touristic resort.
The minister's advisor in question is responsible for the property taxes sector at the ministry. According to the state media's report, the prosecution accused him of taking advantage of his post to obtain a bribe, while the two other suspects were accused of bribing a public official.
The minister's advisor was reportedly arrested with EGP 1m he received as part of a total EGP 4m bribe, according to recordings of phone calls and meetings exchanged between the three, performed by the Administrative Control Authority with permission from the prosecution.
The report said that the owner of a contractor company and a mediator were involved in the corruption incident to have the official estimate the land value for lesser than its real price which would have resulted in wasting EGP 500m from the state's public funds.
The Finance Ministry's ongoing case follows two other corruption cases in the supply and agriculture ministries, resulting in the resignation of the two ministers.
In August 2016, former minister of supply Khaled Hanafy resigned following a wheat supply corruption case involving officials and silo owners. Hanafy resigned from his position following an investigation by the parliament's Fact-Finding Committee into allegations of wheat supply fraud. He was accused of corruption and was included in charges of wasting up to EGP 500m in public funds and stealing financial subsidies from wheat farmers.
Earlier in September 2015, former agriculture minister Salah Helal was arrested in a corruption case which consisted of ministerial officials receiving bribes as "presents" in exchange for a personal favour for a businessman.
The favour pertained to issuing official documents concerning an agricultural land of 2,500 acres in Wadi El-Natrun. Helal was sentenced in April 2016 to 10 years in prison.