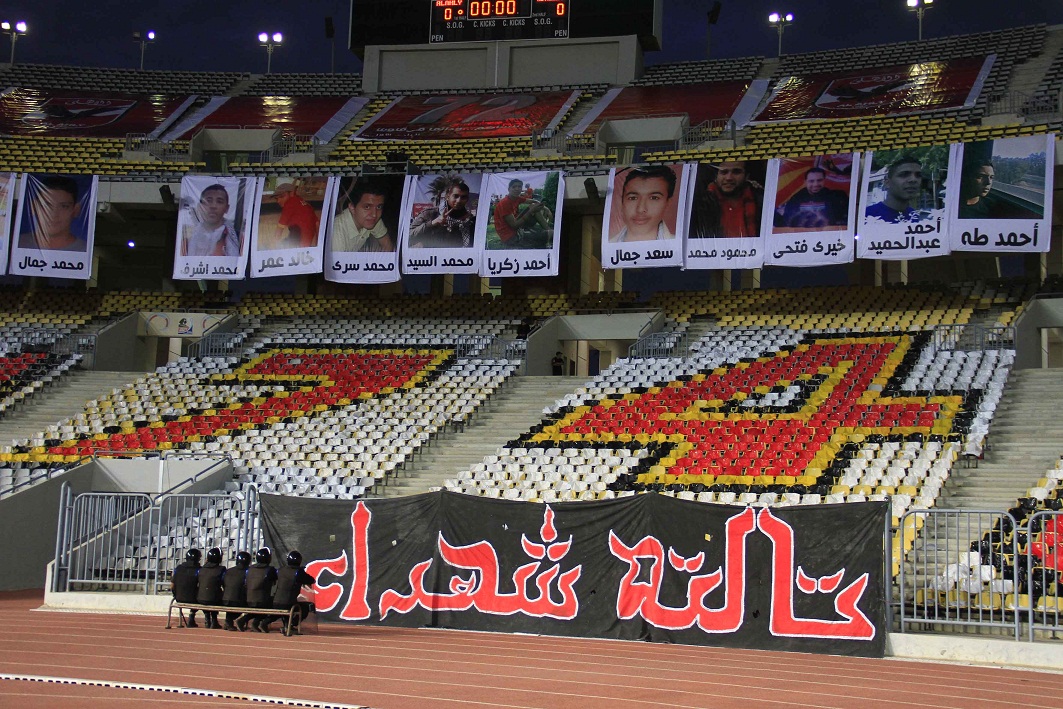 The West Cairo Prosecution ordered on Tuesday the imprisonment of five members of Ultras Ahlawy, affiliated to Cairo's Al-Ahly football team, for 15 days pending investigations, according to Mokhtar Mounir, one of the lawyers following the case.
The prosecution has accused them of belonging to an outlawed group, working on promoting this group's purposes through verbal and written forms, and inciting unlicensed protests.
The prosecution has also accused the members of possessing illegal publications, and unlicensed fireworks.
The suspects were arrested on Sunday from their homes during security raids, the Ultras Ahlawy group Facebook page reported.
The action was seen by the members' defence team as a way to thwart any preparations for protests scheduled to commemorate the Port Said stadium massacre that occurred on 1 February 2012 and led to the death of 74 Al-Ahly fans.