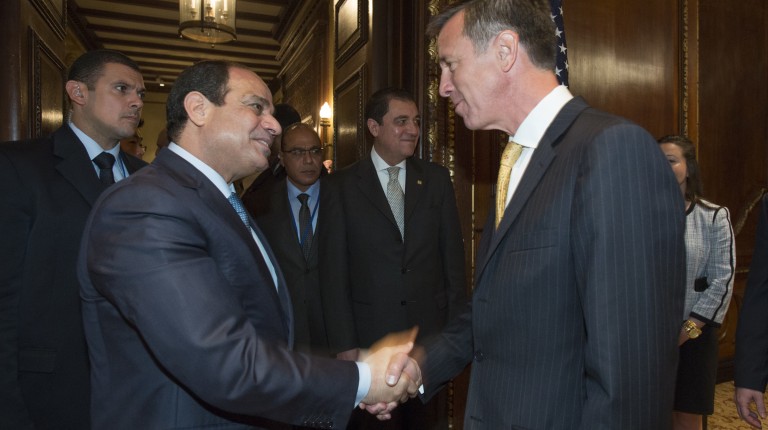 Chairperson of the Egyptian Natural Gas Holding Company (EGAS) Mohamed El Masry said that Egypt is set to begin exporting natural gas in the second half (H2) of 2019.
He added that Egypt is on track to achieve self-sufficiency through the discovery of the Zohr gas field in the Mediterranean waters.
He pointed out that warning letters have been sent to factories to pay their arrears based on the scheduling scheme approved by the EGAS, especially since part of the arrears have been dropped.
He noted that all factories receive 100% of their gas needs.
Moreover, he said that roughly EGP 2bn were rescheduled on instalments, extending over three to five years after payment of 10% of the arrears, adding that natural gas was supplied to an iron and steel factory to operate three units after a three-year suspension.
He explained that iron factories, where production energy cost is estimated at 10-12m BTUs per tonne, are overshooting their prices.
El Masry pointed out that Egypt consumes 5.2bn cubic feet of gas per day, while production amounts to 4.2bn cubic feet, adding that a plan is in place to boost production to 5bn cubic feet as soon as Zohr field production is linked to the national grid, which is expected by the end of the year. "When the North Alexandria projects are linked to the grid, production is expected to reach over 7.5bn cubic feet of gas in 2020-2021," he added.
Additionally, he argued that Egypt has the necessary infrastructure to allow distribution of some 9bn cubic feet of gas per day and export 1.88bn cubic feet, noting that the Ministry of Petroleum has put together a plan to utilise these capabilities and bring revenues to the state by 2020/2021.
He explained that the government signed contracts with Russia, Oman, and France to import 45 shipments of liquefied gas, with the first shipment due to arrive in February.
El Masry noted that all gas needs of Beni Suef, Borollos, and the New Administrative Capital power plants, where now overall some 100m cubic feet of gas are being consumed, have been secured.