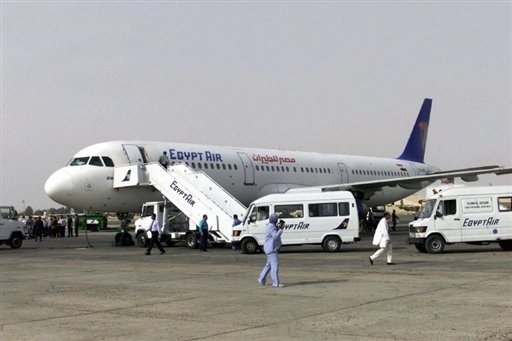 The Egyptian Ministry of Civil Aviation denied that the inspection currently being conducted by the Russian delegation at Cairo International airport would be the last, in preparation for flights between Russia and Egypt to resume in February, as reported by Russian news agency Sputnik.
The ministry said in a Saturday press statement that no final date was set for the resumption of flights.
The delegation is inspecting security procedures of Terminal 2 at the airport.
Among the procedures in review are fingerprint systems for airport employees and security procedures on cargos, state-media reported.
During their inspection, Russian experts had reportedly tried to sneak fake bombs into the airport three times, which were detected by security. Moreover, local media reported that the delegation handed certificates of appreciation to a security official at the airport and the head of the security department at the Civil Aviation Ministry.