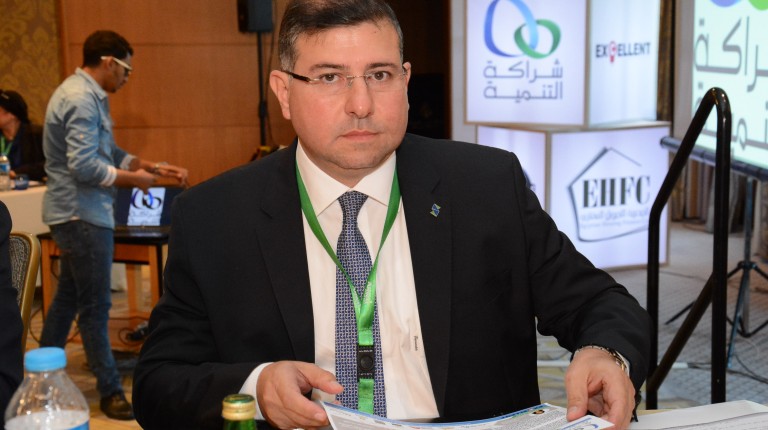 Mortgage finance companies operating in the domestic market started to prepare their participation in an initiative launched by the Central Bank of Egypt (CBE) in 2014 to finance low- to middle-income housing.
According to Ahmed Haggag, chairperson and managing director of Sakan Finance, said that the company completed the preparations for a new programme to fund youth housing, under the name of Egypt's Youth Housing to participate in the initiative.
Haggag told Daily News Egypt that the company is currently waiting for a deal with the Egyptian Company for Mortgage Refinancing (EMRC) and the CBE to start accepting mortgage companies in the initiative.
The CBE will grant a portion of the value of the initiative to EMRC, while the company will inject liquidity into mortgage companies, in return directing them to finance the low-and middle-income housing.
In February 2014, the CBE launched its EGP 10bn initiative to provide long-term financing for low- and middle-income housing units with an interest rate of 7% for low-income citizens and 8% for the middle-income segment.
That initiative was amended in February 2016 to increase the number of beneficiaries and to add a new segment of low-income citizens at an interest rate of 5%, also adding a 10.5% interest programme for above middle-income citizens. It will also directly include mortgage companies in the initiative.
Head of the Mortgage Finance Fund (MFF), Mai Abdel Hamid, said that 14 banks gave EGP 5bn to finance 62,000 housing units as part of the initiative.
Earlier in 2016, the CBE allocated a first tranche, worth EGP 500m, to mortgage companies to participate in the initiative, but those companies are still waiting for the completion of certain procedures with the EMRC to begin their actual participation.
According to the initial agreement among the mortgage companies, the EMRC and CBE, each company that participates in the initiative will get customer files from the MFF to send them to the EMRC to examine, while mortgage companies will study these files. EMRC will grant financing for companies that send the customers' files a week after they have been examined.
According to the Egyptian Financial Supervisory Authority (EFSA), there are 13 mortgage companies operating in the Egyptian market: Sakan, Al-Oula, EHFC, Egyptian Housing Finance Co., EMRC, Amlak, Al-Tayasor, Tamweel, Tamweel Emirates, Naeem, Al-Ahly, Arab African International, Al-Ahly United, and El-Masreyin.