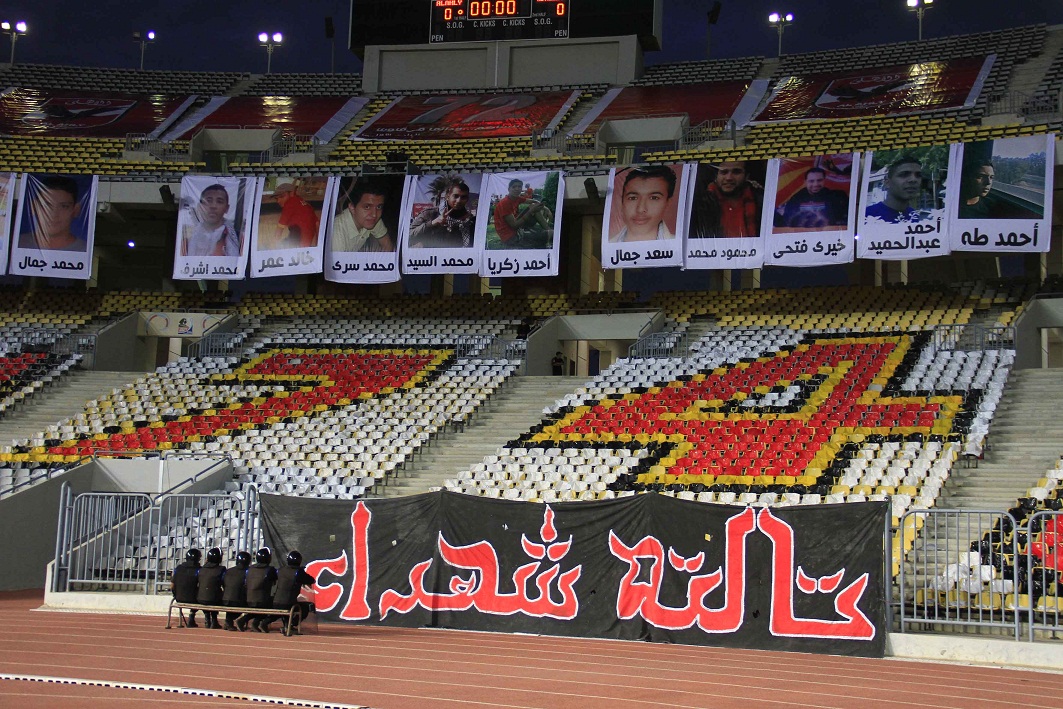 The general prosecution of Port Said decided on Wednesday to imprison 25 protestors whom were arrested in riots following a judicial verdict that sentenced 11 people to death, after proving their involvement in the 2012 Port Said Stadium massacre.
The case refers to a clash that followed a match between Cairo's Al-Ahly team and Port Said's Al-Masry in February 2012. The clash led to the deaths of 74 Al-Ahly fans—by stabbing, beating, or being flung off the stadium's upper tier. The police—though present—did not intervene.
According to a state-run media outlet, the prosecution decided to put the 25 protestors arrested in custody for 15 days pending investigation. The protestors were engaged in the riots that followed the verdict and have lighted car tires on fire as a sign of their indignation over the death penalties, the media outlet said.
The 11 culprits sentenced to death were accused of several crimes, including premeditated murder and possession of explosives and weapons.
Fans of the two teams share a deep-rooted rivalry, which often surfaces in the form of minor clashes, but never resulted in causalities until the Port Said Stadium massacre.