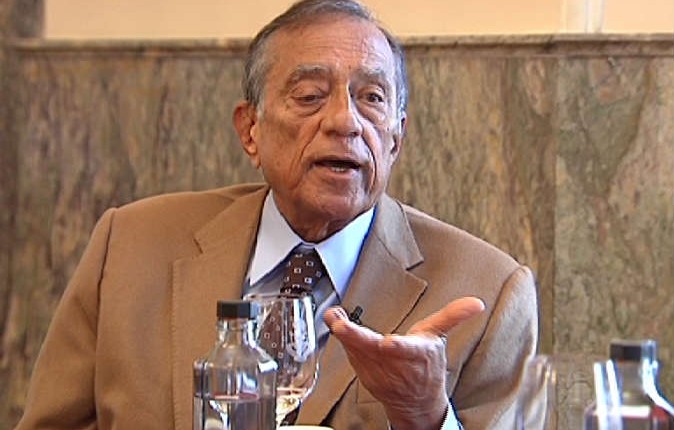 The Alexandria Criminal Court dropped a legal lawsuit on Saturday filed against tycoon and ally of  former president Hosni Mubarak, Hussein Salem.
Accused alongside with Salem were members of his family and a further 11 individuals. The defendants had been charged with corruption.
The court decided to drop the case after Salem's family decided to reconcile with the authorities and transfer 75% of his assets to the state.
Last year, the reconciliation was announced by the assistant to the minister of justice and head of the Illicit Gains Committee, Adel El-Said, during a press conference held in the ministry's headquarters. El-Said noted that Salem transferred EGP 5bn to the state, while his overall fortune amounts to EGP 7bn.
Salem's family previously stated that what they have left after the reconciliation amounts to EGP 147m, which would be used as attorney fees.
With Saturday's decision, Salem joins dozens of former members of Mubarak's regime who are being acquitted from charges of killing protesters during the 25 January Revolution, corruption, embezzlement, or fraud.
Salem, who fled to Spain after the 25 January Revolution, recently started negotiations with the current authorities to drop charges of corruption in return for repaying a fraction of the value of the funds he is suspected to have embezzled.
Salem was accused of illegally acquiring lands for prices that are significantly lower than their actual value, at as little as EGP 20 per square metre.
He built hundreds of villas on lands he acquired near the Red Sea.  An order was issued for the villas to be demolished; however, it is widely assumed that the order was never executed due to Salem's ties with the Mubarak family.