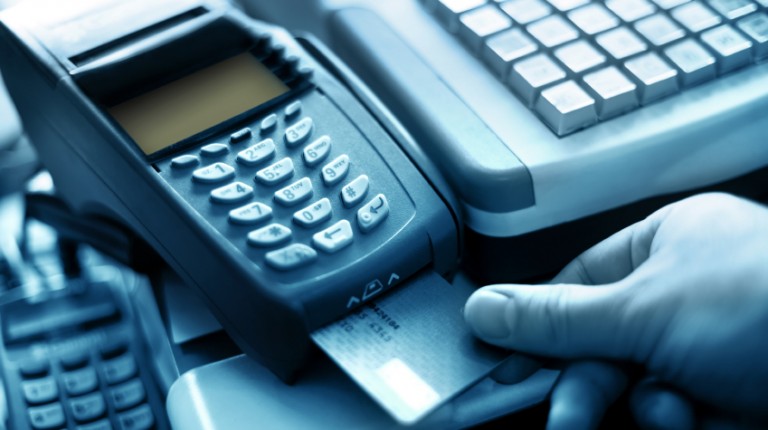 QNB ALAHLI and global payments technology company Visa are launching mVisa, a seamless and secure mobile solution for instant cashless payments, in Egypt. mVisa, which brings the benefits for easy and secure digital commerce to financial institutions, merchants, and consumers, is expected to help accelerate Egypt's move towards a cash-light economy. QNB ALAHLI is the first bank to offer the mVisa service in Egypt.
QNB ALAHLI business customers can now register for a unique Merchant ID. They can display this to consumers in the form of a QR or numeric code, enabling them to accept digital payments instantly and conveniently by alleviating the need for fixed point-of-sale technology and internet connectivity.
mVisa also enables merchants to easily access their sales and transaction history through their own mobile app, while payments go directly and quickly to their bank accounts.
QNB ALAHLI customers can simply download the QNBAA mVisa app on their smart phones and link their Visa cards to make instant cashless payments to merchants, service providers, friends, and family.
Bassem Nour, QNB ALAHLI's commercial and marketing director, said that the bank started the soft launch of its mVisa service among its own staff and Cairo-based merchants located near its headquarters during a successful pilot phase. It will be launched commercially very soon for all QNB ALAHLI cardholders, merchants, and companies. mVisa fits with the bank's continuous efforts to introduce advanced payment services that help reduce the dependency on cash in purchase transactions, capitalising on the growth of smartphone penetration to reach unbanked clients.
mVisa is designed to digitise everyday spending, converting everyday purchases like groceries, fuel, and bill payments to digital payments, consequently reducing the cash that cardholders withdraw from ATMs. This will also reduce the amount of cash that merchants handle daily.
Commenting on the launch, Tarek Mahfouz, Visa Egypt's country manager, said that "Egypt is ripe for a new digitised and secure payments platform, and we are excited to offer merchants and consumers here the incredible convenience and security of our mVisa service. Having seen its successful implementation in markets such as India and Kenya, countries with similarities to Egypt, we are confident of mVisa's success in making commercial transactions in the country simpler, easier, and more secure."
The launch of mVisa aligns with Visa's mission to accelerate the acceptance of electronic payments in cash-dominant economies, supporting greater financial inclusion and transparency of financial transactions. The scalability and interoperability of mVisa allows these targets to be achieved in shorter timelines. Following mVisa's successful adoption in three markets, and now Egypt, Visa announced earlier this year that it would be rolling out mVisa in six additional markets.