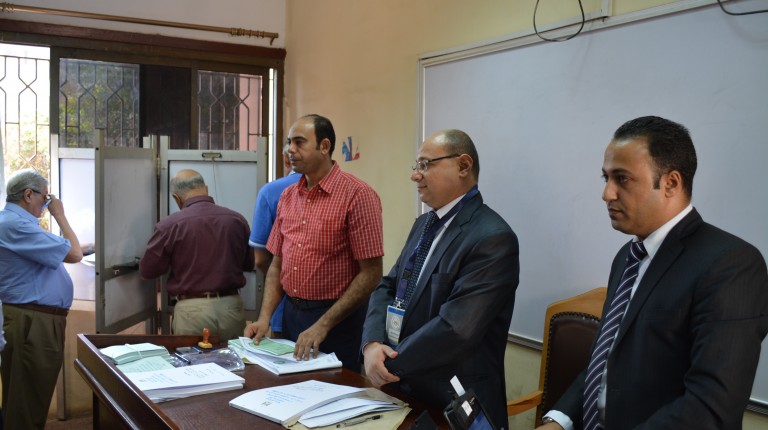 Having eased considerably during February, the deterioration of Egypt's non-oil private sector gathered pace at the end of the first quarter, according to Emirates NBD Egypt March PMI.
A recent Purchasing Managers' Index (PMI) report by NBD Egypt stated that sharper falls in output and new orders were recorded, while firms continued to reduce workforce numbers and were reluctant to engage in purchasing activity. It added that on the price front, substantial cost pressures—stemming from the weak exchange rate relative to the US dollar—continued to translate into higher selling prices, though rates of inflation softened.
The survey, sponsored by Emirates NBD and produced by IHS Markit, contains original data collected from a monthly survey of business conditions in the Egyptian private sector.
Tim Fox, head of research and chief economist at Emirates NBD, said that the March PMI highlights ongoing weakness in Egypt's private sector, although the economy's rebalancing process is proceeding as one would expect—evident through a narrowing in the trade deficit and higher foreign exchange reserves. He added that it will take some time before this translates into stronger growth momentum.
One silver lining from the report is that inflationary pressures are continuing to ease.
The headline seasonally adjusted Emirates NBD Egypt's PMI—a composite indicator designed to give an accurate overview of operating conditions in the non-oil private sector economy—edged down from February's six-month high of 46.7 to 45.9 in March, pointing to a worsening in business conditions. Notably, the latest reading was broadly in line with the average over the current 18-month sequence of contraction (46.0).
The fall in the headline index was reflective of steeper declines in output and new work. The respective rates of contraction gathered pace since January and were strong in the context of historical data.
Anecdotal evidence highlighted weak underlying demand, and unstable economic conditions amid high inflationary pressures and currency weakness relative to the US dollar. Furthermore, lower new export orders also contributed to the reduction of total new business. Panellists linked the fall in foreign demand to security issues in Libya.
The report stated that lower volumes of incoming new business prevented firms from raising their input buying. The pace of contraction in buying levels eased to the weakest in eight months, but was sharp overall. As a consequence, inventory holdings fell for the twenty-seventh month running as existing input inventories were sufficient to satisfy output requirements.
Moreover, it noted that March data pointed to ongoing purchasing cost pressures in Egypt's non-oil private sector, indicating that the weak exchange rate relative to the US dollar continued to be the key reason for higher raw material prices, according to panellists.
"Companies generally passed on higher input costs to their clients, as highlighted by another sharp increase in average prices charged. The respective rates of inflation eased to 13-month lows in both cases, but were sharp overall," the report read.
It added that due to difficulties in obtaining raw materials and lower demand, backlogs of work decreased for the first time in one-and-a-half years.
Finally, on the employment front, the report stated that job shedding eased to the weakest in over a year, where there were reports that some staff left their job in search for better opportunities or to retire.