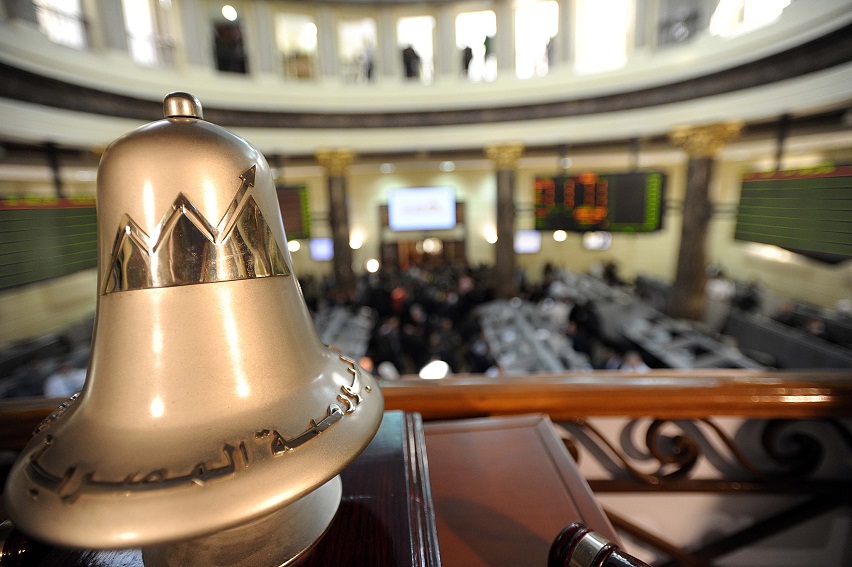 The indexes of the Egyptian Exchange (EGX) continued moving sideways last week. The EGX30's fourth attempt to break its record at 13,500 points failed. Analysts expect this trend to continue this week.
The main index EGX30 rose by 0.8% last week (103.74 points) to settle at 13,098.54 points, pushed by foreign and Arab purchases and local sales.
The total trading value reached EGP 4.2bn on 880.6 million shares.
The heaviest share on the index, the Commercial International Bank (CIB), increased by 3.23% last week—or EGP 77.97 per share—reaching EGP 435.4m.
The EFG-Hermes continued its grogginess during trading last week, despite the cash dividends. The share failed to climb to EGP 27, closing at EGP 25.18.
Essam Khalifa, managing director of the National Fund Management Company (Al-Ahly), said that the market will continue its sideways movement, adding that the MM Group IPO would stimulate the market this week.
He pointed out that the sideways trend forces traders to conduct quick trading, thus hindering the index from breaking 13,500 points.
Hesham Hassan, head of technical analysis at Acumen Securities, said that the contrast performance of shares is the most prominent feature in the market now, as well as being impacted by the news. He noted that Alexandria Mineral Oils Company's share rose by 4.81%, to close at EGP 109.5 per share.
Hassan added that penetrating the resistance level at 13,000 points increases the chances for the market to continue floating near the tip of the sideways movement, but would need more positive incentives to climb further.
He said that the accumulating IPOs on the EGX in April did not impact the liquidity of trading, explaining that the MM Group and Raya Contact Center IPOs' are small in size.
Meanwhile, market capitalisation increased by EGP 9.3bn, to close at EGP 664.3bn.
The EGX70 rose by 3% last week, closing at 586.78 points—up by 17.09 points. The EGX50 also increased by 1.89%, closing at 1,352.86 points.
Foreign and Arab investors tended to buy, netting EGP 939.8m and EGP 75m respectively. On the other hand, Egyptians tended to sell, making sales worth EGP 1.01bn.
Egyptian investors accounted for 75.5% of trading volume last week, while foreigners and Arabs accounted for 17.8% and 6.7% respectively.
Institutions tended to buy, making purchases of EGP 428.4m, while individuals tended towards selling.
Individuals accounted for 61.7% of trading during the week, while institutions accounted for 38.3%.