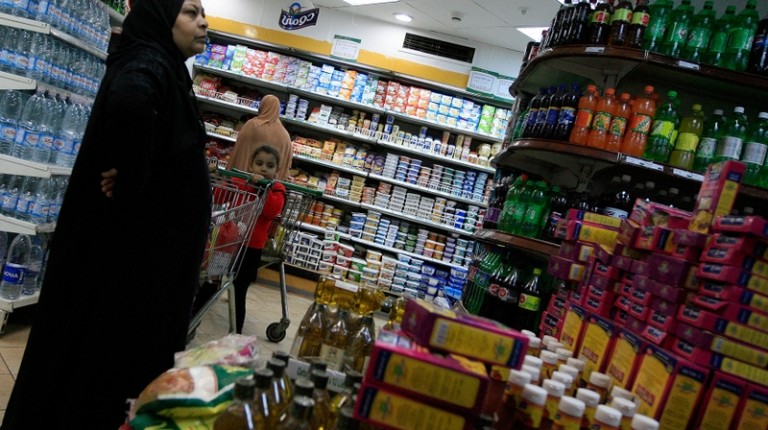 EFG-Hermes expects the monthly pace of inflation to continue to recede over the coming few months, even in May and June—associated with Ramadan—suggesting many companies have no need to further increase prices.
EFG-Hermes said that March's month-on-month (m-o-m) inflation grew at the slowest rate since the Egyptian pound was floated in November, as monthly inflation continues to decelerate.
According to EFG-Hermes, the inflationary shock initiated by structural reforms has been almost fully absorbed.
"Inflation increased 2.0% m-o-m in March, down from 2.6% in February and 4.1% in January. The slower pace was evident m-o-m in core (1.0%), food (3.0%), and non-food inflation (0.9%) items, and the latter would have been much slower (0.3%) had it not been for an administrative price increase in tobacco," EFG-Hermes noted.
In March, inflation trends showed little impact of the sharp swing in the USD-EGP exchange rate in February-March on general price levels. On an annual basis, headline inflation accelerated slightly to 30.9% in March from 30.2% in February—up from EFG-Hermes' forecast of 28.4%—with food accelerating to 41.8% year-on-year (y-o-y). Meanwhile, core inflation decelerated to 32.3% y-o-y in March, down from 33.1% in February.
Further, EFG-Hermes expects that the annual headline inflation will continue slowing down in Q2 2017 as the average annual inflation forecast for fiscal year (FY) 2016/2017 remains at 23.5%.
However, inflationary pressures are likely to gain some momentum towards the end of the year. EFG-Hermes expects the second wave of subsidy cuts to be introduced, even though it is expected for annual inflation to recede in 2018.
EFG-Hermes is of the firm belief that policy rates are likely to remain on hold in the first half of 2017, as the Central Bank of Egypt (CBE) awaits another one or two readings to ensure the pace of inflation is abating, especially during the seasonality associated with Ramadan.