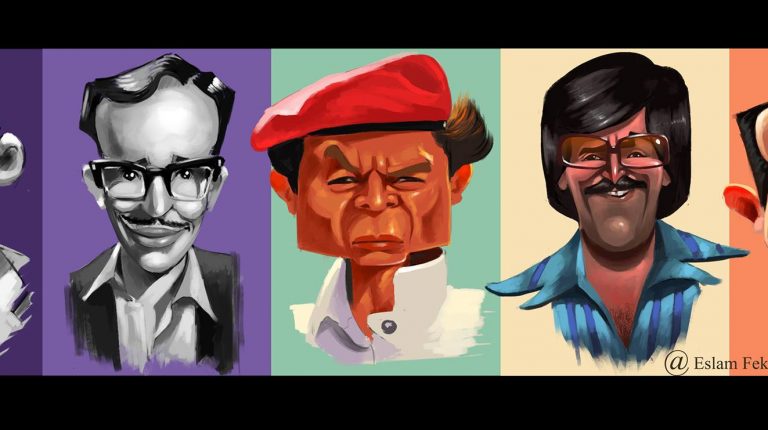 Aiming to use different kinds of arts as a tool for creating positive social impact, a group of young artists launched the "Pick A Street" initiative that roams Cairo streets, raising awareness about important societal issues and problems. The initiative plans to support different non-governmental organisations and charities by raising funds through street performances.
"The idea of 'Pick A Street' came to my mind two years ago when I started wondering how I can help my society in a creative way using music and arts," said Hassan Ramzy, the founder and CEO of the initiative.
"We started working with the 'Waslet Kheir' NGO to raise awareness for hearing impaired children and raised funds for this cause last year, and we decided to continue working with the same NGO this year to draw more of the people's attention to this issue," he added.
The initiative has released a video clip that featured a number of celebrities, public figures, and social media influencers, including Dorra, Hisham Maged, Hisham Kharma, Sherif Ramzy, and many others. In the video, the artists performed Mohammed Monir's popular song "Aly Sotak Bel Ghona," using the sign language. The song is produced by R Productions and directed by Marwan Emam.
"The song reflects happiness and hope, unlike other initiatives that sometimes reflect struggles and sorrow. Our cooperation with Waslet Kheir is divided into online and on-ground projects that include performances over four weeks in Gouna and Cairo, with a final mega event that will be held in May," he noted.
The final event will introduce 13 underground bands, including Sharmoofers. It will also provide a space for other kinds of arts like dancing and magic shows.
"During the upcoming two years, I hope to be able to spread the idea of 'Pick A Street' internationally in different Arab and foreign countries. I want the initiative to be able to support bigger social causes like diseases," he concluded.