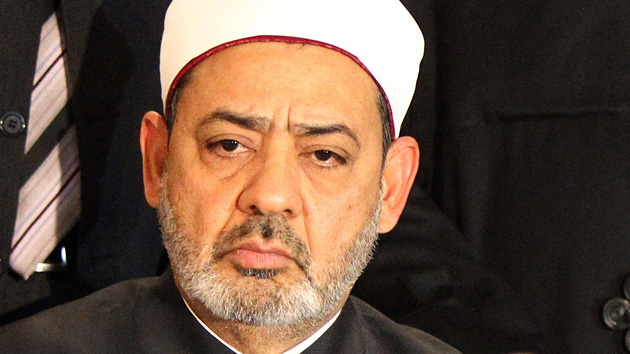 Dozens of Al-Azhar University staff members held a demonstration on Monday at the main hall of the staff's club in Nasr City against the decision by Grand Imam of Al-Azhar Ahmed Al-Tayeb to temporarily assign the dean of the Faculty of Arabic Language, Mohammed Al-Mahrasawy, to the presidency of Al-Azhar University.
Grand Imam of Al-Azhar Ahmed Al-Tayeb sacked the president of the university, Ahmed Hosny, on Friday after he described TV host Islam Al-Beheiry as an "apostate". Al-Tayeb temporarily assigned Al-Mahrasawy to the position until a new president for the university is chosen.
One of the demonstrators, Mohammed Abu-Hashem, the deputy president of Al-Azhar University, said in press statements to local outlets on Sunday that he holds no antipathy towards Al-Mahrasawy; however, he asserts that he was the one entitled to the position, adding that he filed a petition to Al-Tayeb. He asserted that in case of being ignored, he will hold a sit-in.
A member of the club of Al-Azhar University's staff, Gamal Abdel Hay, told privately owned Al-Watan newspaper that the club has submitted a petition to President Abdel Fattah Al-Sisi, calling upon him to interfere in the issue. He asserted the club will hold a sit-in against Al-Tayeb's decision.