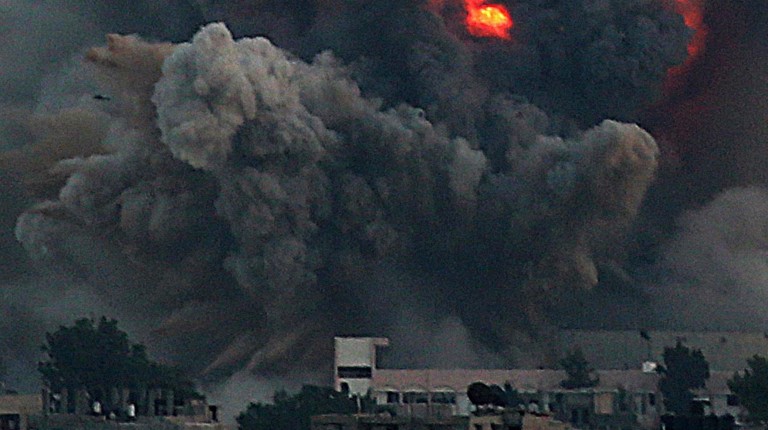 Inflation continued to rise, scoring 32.9% at the end of April, up from 32.5% in March, due to higher prices of vegetables, meat, fish, poultry, and fruits.
The rise of inflation, driven by price hikes, burden Egyptians, especially in the current tough economic phase.
However, monthly inflation slowed down for the third month in a row to record 1.8% in April compared to 2.1% in March, 2.7% in February, and 4.3% in January.
Prices of food and drinks jumped 44.3%. The increase in food prices contributed by 32% to the annual inflation.
The Central Agency for Public Mobilization and Statistics (CAPMAS) stated that the inflation increase in April was due to higher prices of cereals and bread, meat and poultry, fish and seafood, dairy, cheese and eggs, oils and fats, vegetables and fruits.
Egyptian Finance Minister Amr El-Garhy said that inflation is expected to begin decreasing at the end of the year.
He also said in previous remarks that the International Monetary Fund (IMF) mission is conducting open dialogue with the leaders of the Central Bank of Egypt (CBE) to discuss the possibility of raising interest rates to contain inflation.
A sharp surge in basic and non-basic commodity prices began after the flotation of the pound in November.
Reham El-Desouki, an economist at Arqaam Capital, said that the numbers are positives and indicate the passing of the flotation shocks. She noted that this is the fourth month when monthly inflation increase declines.
The government is furthermore working to liberalise energy prices in 2018/2019, according to an agreement with the IMF. However, it recently stressed that prices will not be fully liberalised.
Jihad Azour, the new head of the IMF's Middle East department, told Reuters recently that lowering the inflation rate in Egypt is necessary to keep the country's economic reform programme on track and reduce the budget deficit.
"We are working with the Egyptian authorities and the CBE to reduce inflation," IMF director Christine Lagarde said on Monday. She showed dissatisfaction with the high inflation.
Egyptians spend more than 41% of income on food and drinks, according to CAPMAS' income and expenditure research.