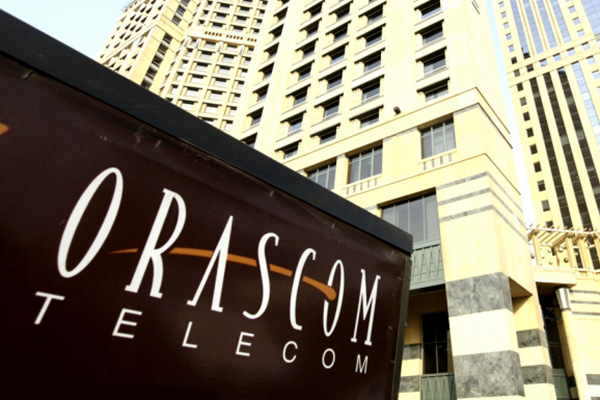 Orascom Telecom, Media, and Technology achieved a net profit of EGP 897.5m in 2016, in contrast to a loss of EGP 3.6bn in 2015, driven by the flotation of the pound and the Middle East and North Africa Submarine Cable System (MENA-SCS).
Telecoms analyst at Pharos Holding for Financial Investments Mohamed Elmessiry said that the flotation helped maximise the revenues of the company, where the profits of hard cash were valued at EGP 1.4bn, up from EGP 42.4m in 2015.
Most of the company's sectors realised a growth in profits in 2016, where the revenues of the real estate sector reached EGP 12.6m, an increase of 57% year-on-year. Revenues of cable operations amounted to EGP 31m, with a growth of 121%. Financial services revenues jumped to EGP 35m, up 183%. MENA-SCS revenues reached EGP 119m, up by 105%.
Elmessiry said that operational profits are still on the negative side due to the failure of the increase in total revenues to exceed the increase in costs. Operating profits suffered a loss of EGP 43m in the fourth quarter of 2016. He explained that the expenses of Beltone Financial drove operating profits to the negative range.
Revenue rose to 84.7% in the previous year to reach EGP 538.4m compared to EGP 291.4m in 2015. Revenues jumped to EGP 885m, compared to a net loss of EGP 550m and EGP 47m in the fourth quarter of 2015 and the third quarter of 2016 respectively.
Elmessiry said that Orascom's net income was supported by foreign exchange gains. Assuming no exchange rate gains, the company's revenues would have recorded a loss of EGP 369m.
It is worth mentioning that the board of directors of Orascom Telecom and Media has proposed a cash dividend of EGP 0.10 per share at a rate of 59% and a return of 13.7% to the current market price. Elmessiry noted that there are concerns about the continued decline in operating performance on the assumption of non-recurring income and the sale of MENA-SCS, which is a key engine for improving performance.
Pharos Holding Research Center recommended buying the stock. It set a fair value per share of EGP 0.94, up by 28.8% from the current trade price of EGP 0.73.