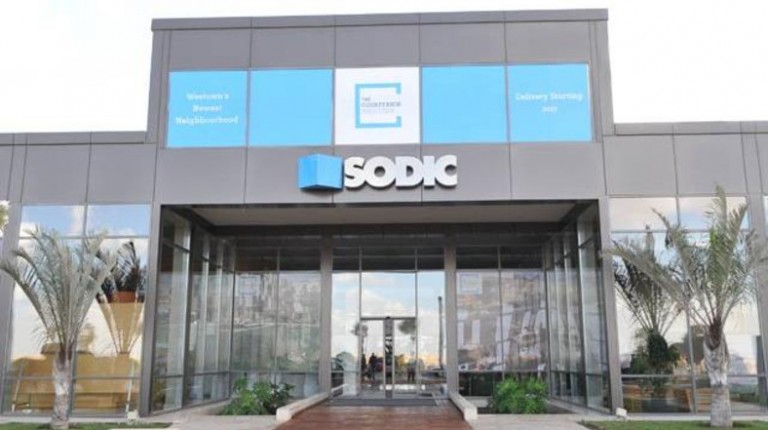 Sixth of October Development and Investment Company (SODIC) achieved EGP 703m revenues, up 275% year-on-year (y-o-y), according to its consolidated financial results for the first quarter (Q1) 2017 on Tuesday.
SODIC has achieved a net profit estimated at EGP 211m, up 312% y-o-y, with a net profit margin of 30%.
The report added that the company's cash balance reached EGP 2.8bn.
Maged Sherif, managing director of SODIC, said that the company has delivered 399 units during Q1 2017 and that these deliveries represent an increase of 295% y-o-y, with Eastown Residences and Westown Residences accounting for more than 90% of the units delivered.
Sherif noted that the triple digit growth in revenues reflects the ramp up in delivered units. Revenues were bolstered by deliveries in Eastown Residences and Westown Residences that accounted for more than 80% of the delivered value.
He pointed out that the gross profit increased 240% y-o-y to reach EGP 259m, reflecting a gross profit margin of 37%.
He attributed the decline in margins during Q1 to the effect of the delivery of the early phases of Eastown that began in May of 2016.
"Operating profit for Q1 rose to EGP 215m, up 330% from the same period last year. Operating margins improved by 3% to 31% as revenue growth outpaced growth in operating expenses. Solid profitability was delivered with a net income of EGP 211m, up 314% y-o-y. The net profit margin of 30% recorded an improvement of 3% from the same period last year," Sherif added.
Sherif said that SODIC's bank debt to equity ratio remained low at 0.3x at the end of Q1, with bank debt outstanding at EGP 1.2bn. A medium-term facility package in the range of EGP 1.3bn was signed with the Arab African International Bank (AAIB) in March with a maturity of six years.
He continued saying that cash and cash equivalents balance stood at EGP 2.8bn during Q1. The company purchased over EGP 1bn of treasury bills during Q1, securing higher returns on these balances.
SODIC closed the first quarter with a recorded EGP 1.2bn in net contracted sales, showing a strong start for the current year, according to the financial report.