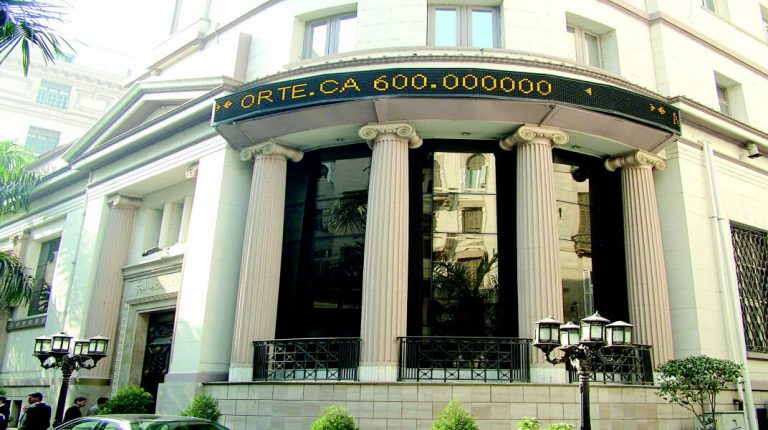 The Egyptian Exchange (EGX) will start receiving candidacy applications for its board of directors' elections, scheduled for 22 June, starting from 28 May.
Minister of Investment and International Cooperation Sahar Nasr issued decree No. 95 of 2017 on the rules and procedures of the EGX board of directors' election from representatives of companies operating in the field of securities and companies whose shares are listed on the stock market.
Ehab Saeed, the managing director of Osool Securities, announced his candidacy to the securities companies' seat, while most of the current board members have announced their candidacy for another term.
Hashim Al-Sayed, board member of the EGX, said that he would run for another term in the seat of the companies listed on the stock market, representing the Egyptian Company for Housing.
Shawkat al-Maraghi, the managing director of HC Securities and Investment, said he considers running for the new board elections, though he has not yet made his decision.
Mustafa Moussa, chairperson of Assiut National Islamic Company for Trading and Development, said he plans to run the next election competing for the seat of companies listed on the main market.
Moussa added that he has 15 years of experience in the stock market's laws, and he seeks to be a good addition to the new board, especially in light of the market's urgent need for new regulatory and legislative decisions.
Mohamed Saeed Kamel, the managing director of Cairo Investment and Real Estate Development Company, said he plans to run for the seat of small and medium-sized enterprises (SMEs).
Kamel pointed out that he awaits the issuance of legal decisions regulating the candidacy for the seat of SMEs. He added that the Nile Stock Exchange law stipulates that the capital of companies willing to run for election must range between EGP 1m to 50m, and allows the companies to double their capital to EGP 100m. This condition is applicable on Cairo Investment and Real Estate Development.
The chairperson of the EGX had excluded Kamel from the election race after he increased his company's capital from EGP 25m to EGP 100m. Kamel objected the decision and appealed it before the Administrative Court.
The Ministry of Investment's decision did not address the amendments sent by the EGX about the seat of SMEs listed on the Nile Exchange.
The Ministry of Investment has released the rules governing the next board election, of which two seats are for the corporate companies and two others are for securities companies.
The current EGX board of directors includes Mohsen Adel, Shawkat al-Maraghi, and Sulaiman Nazmi as representatives of securities companies; Hashim al-Sayed, representing listed companies; Mohamed Omran, chairperson of the EGX; and Wajeh Mustafa as the vice chairperson. The appointed members include Ayman Sharif, Ayman Rajab, Rami Abu Al Naga, representing the Central Bank of Egypt (CBE) and Hala Saqr, managing director of Attijariwafa Bank, representing the Federation of Egyptian Banks.