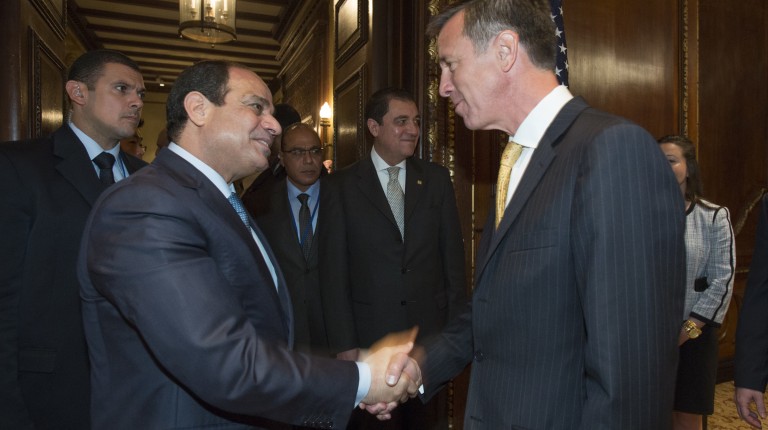 US ambassador to Egypt Robert Stephen Beecroft said that the Bright Star military maneuvers between the United States and Egypt will start again before the end of the year, after being suspended in 2009.
The first US-Egyptian joint military training took place in 1980. It then expanded to become a semi-annual training, the most famous of which were the Bright Star maneuvers in 1999, which included 7,000 soldiers from 11 countries.
During his meeting on Sunday with members of the American Chamber of Commerce (AmCham) in Egypt, on the sidelines of the annual conference of the chamber, the ambassador said that the coming period will witness intensive exchange of visits between the two countries, especially as the ties between both states have seen positive improvements after President Abdel Fattah Al-Sisi visited Washington in April. He noted that the meeting between Al-Sisi and Trump in Riyadh on Sunday was very important and confirms the improvement of relations.
He explained that the military aid to Egypt will not be cut and that economic aid is still at a high level compared to other countries. He pointed out that Egyptian-American relations are witnessing great progress during the current phase.
He noted that the AmCham door-knocking campaign is very important as it sheds light on the positive improvements, as well as the challenges.
He revealed that a US delegation will visit Cairo next month to start negotiations related to the crises in Libya, Syria, and Yemen. He added that the US supports Egypt in solving these problems, next to securing support for the economic reform programme and boosting investments.