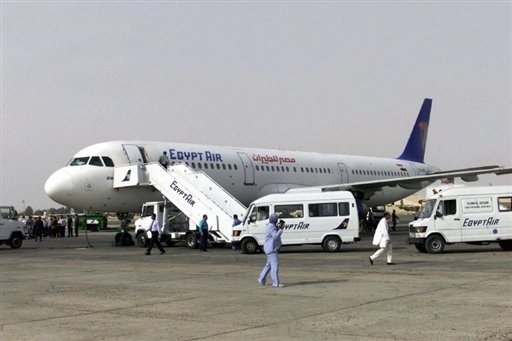 Russian deputy minister of transport Valery Okulov said on Wednesday that negotiations between Moscow and Cairo about the resumption of flights is still suspended, Russian media reported.
Okulov added that he cannot predict the time of resumption due to the suspension of negotiations.
He pointed out that media outlets had published information from unofficial sources about changing the Egyptian position, and he asserted that the Russian position has not changed since February.
Russia and Egypt have been holding talks on resuming air services since late 2015. The flights were suspended in the aftermath of the Russian A321 flight crash in the Sinai on 31 October 2015.
In August 2016, German and Russian delegations arrived in Egypt to inspect the security measures at Egypt's airports after the crash of the Russian Metrojet, which killed all 224 passengers and crew on board, which led to Moscow suspending Russian flights to Sharm El-Sheikh.
However, Egyptian officials said on several occasions that Russian tourism to Egypt will be returned, although it has not happened yet. Additionally, Britain had suspended flights to Sharm El-Sheikh after the accident.