With people spending hours of their days watching Ramadan's TV series, they are being subjected to many commercials, which have turned into as important a part of Ramadan routine as the food and family gatherings.
For years, Ramadan has been the perfect chance for non-profit organisations to promote their charity work in order to ask people to donate money in the month of generosity and good. By screening the changes they make in people's lives—mostly in improving the lives and health of the underprivileged—these NGOs ask for people's support to their causes.
However, in their way of doing so in the last couple of years, the social campaign ads have turned into a depressing panel with heartbreaking stories about people who had given up on life because of poverty. This has caused waves of criticism because of the negative messages broadcast by these ads.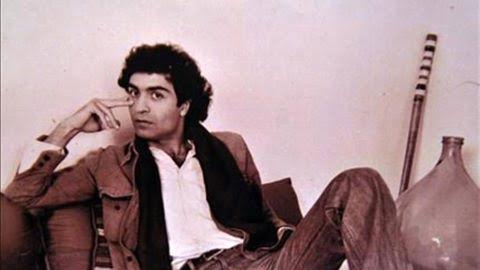 The shower of criticism NGO's met in the passing years managed to change their advertising methods.
The most dominating cancer ad this year, is "Zain". Zain is a ten year old brain cancer survivor. He was diagnosed with stage four neuroblastoma when he was just four. For years, he defied all doctors' beliefs, who stated that he won't survive brain cancer in its fourth stage, and became cancer free by beating his tumor two times.
In the ad which supports cancer patients, Zain's mother, the lady who captured the heart of Egyptians over social media while asking for people's prayers, appears smiling happily, saying that "Zain is stronger than any other hero one might ever meet," while his dad says that he "learns a lot from him."
With the slogan of "The Challenge is Zain", the motivational ad captures how the family and friends of a cancer patient see him as a superhero and documents how they learn the meaning of strength from him.
The ad successfully draws a smile on audiences' faces, and in a few days it managed to get a positive reaction from people who believe that screening successful stories of people who achieved the seemingly impossible is what should be brought to those who still battle cancer.
"Every time I imagine Zain watching this ad, I can't help but think how happy other cancer patients can feel, knowing that people around them consider them as heroes at the same time that they see a child successfully overcoming a battle similar to theirs," a Facebook comment stated.
The children's​ cancer hospital, which treats cancer for free, asks people to donate their money through the ads which showcase children's journey in treatment while receiving the support of Egypt's most famous superstars and public figures.
Celebrities were also the main focus of the "Resala" NGO. The ads, which ask people to donate their unneeded clothes​, focused on superstars like Nicole Saba. In the ad, Saba states that Ramadan's charity is not limited to Muslims, and it only takes to be human in order to help the others.
This is also the approach of the "Misr El-Kheir" NGO, which is using its ads to seek donations for its food campaign. The campaign aims to provide food for 5 million Egyptians during the holy month and is promoted by Mohammed Henedy.
Unlike the previous food campaigns of "Misr El-Kheir", which were described with "cruelty", this year's​ ads don't screen people who eat occasionally or look in the garbage for the leftovers, which had been criticized the most by audiences​.
In his funny, light sense of humor, Henedy showcases the achievements "Misr El-Kheir" has made in providing commodities for the unprivileged in Upper Egypt. "We started four years ago with the goal of one million people to feed, but with your help, we aim to reach 5 million this year; a thing that will happen with your help," Henedy motivationally asks people to help.
Yet, the optimistic pattern was not applied on all social campaigns.
The charity campaign of "Beit El Zakah El-Masry" (The Egyptian Zakah Association), which asks people to donate money in order to build water pipelines, displays people who still walk for miles in order to access water from the closest canal.
The ad follows an old lady who has long daily walks in order to get water, which appears greenish due to the algae in it, while the lady states that many families drink, shower, and cook from this water, as they have no other source of getting water.
Ending with the voice of Egyptian actress Dalal Abdel Aziz saying that a water pipeline is only for EGP 2,000, the ad screens the misery of millions of Egyptians living in underprivileged areas.
Despite touching one's heart purely, the ad created negative feedback on social media.
Many comments stated that improving the living conditions of people who don't have the basic needs of living is the government's supposed efforts, and social solidarity is only to help enhancing their living conditions; not to provide them the basics of living.
"They [the government] make you feel guilty for not doing their job; you sit and watch an old lady without water, and as a citizen you should pay for providing her drinkable water!" a Facebook comment stated.
The "heartbreaking" ad asks people to donate money for making others' lives better, yet it caused people's anger due to feeling that people's support is the only source for the unprivileged for a better living, without any efforts given from any other association.
"If I'm supposed to provide millions of others with the essentials to live, what is the government supposed to do!" another comment concluded.