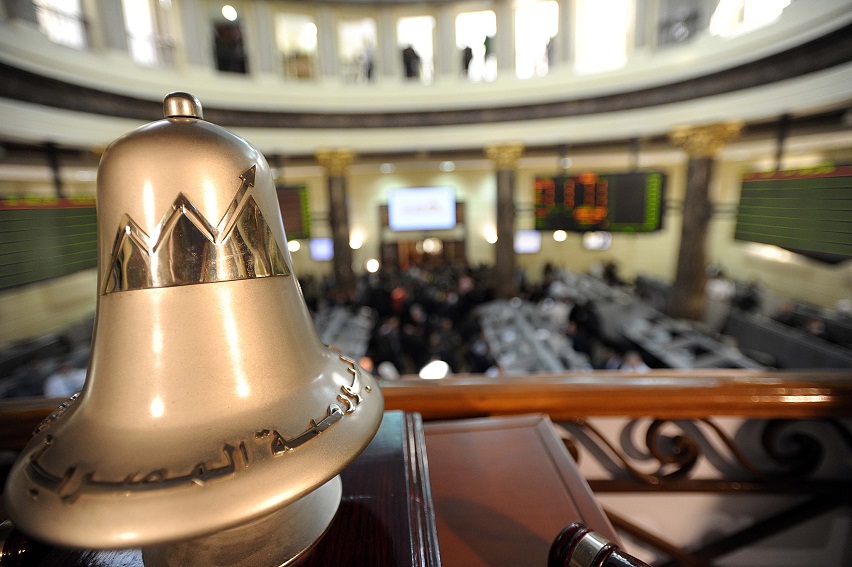 The Egyptian Exchange (EGX) was not affected by Ramadan, and the leading stocks managed to achieve a strong recovery, leading the main stock index to close at a historical peak during the last week.
Analysts told Daily News Egypt that the stock market absorbed several shocks in recent days, especially raising interest rates and approving the stamp tax, along with the month of Ramadan when hours of trading decrease.
The EGX main index rose by 7.29% in May to close at 1,3340 points. The EGX-100 index also increased by 1.77% to close at 1,364 points, while the small and medium shares index, EGX-70, declined by 2.05% to close at 572 points.
Mohamed Al-A'asar, technical analysis manager at Watani Investment Company (NBK Capital), predicted that the EGX will witness a strong recovery in June, with the main index moving towards 13,900 points, marking a new historic peak.
Al-A'asar said that the market has managed to overcome bad news during the past period, and that the trading value in Ramadan did not witness a huge decline.
He advised investors to buy leading stocks in June, such as those of the Commercial International Bank, Global Telecom, and Amer Group.
A research paper issued by CI Capital said that the main index EGX-30 ranged between 12,900 and 12,935 points, heading to 13,400-13,500 points.
Regarding the EGX-70, CI Capital said that the index reached ​​580 points. The existence of the index above the level of 520 points reflects an increasing direction, which is expected to reach 670-672 points.
The technical research unit at Pharos Holding for Financial Investments said that the best strategy in the current period is to maintain stocks or buy declining ones. The performance analysis indicates that leading stocks outperform their small and medium stocks in the short term.
The maintenance of 13,100 points in the current period increases the chance of reaching the historic peak of 13,550 points.
The trading in May recorded EGP 38.2bn. In April, it reached EGP 21.7bn. The shares accounted for 94.45% of trading, while bonds accounted for 5.55%, with a turnover of EGP 1.57m.
Egyptians have 66.5% of total transactions in May, while foreigners accounted for 22.69% and Arabs by 10.77%, excluding deals.
Institutional investors accounted for 45.85% with net purchases of EGP 703.26m, while individuals accounted for 54.15% after excluding deals.
Foreign purchases boosted the market by EGP 1.5bn during the month, while Arabs recorded sales of EGP 49m.
Since the beginning of the year, foreigners' transactions recorded EGP 6.2bn, while the purchases of Arabs recorded EGP 98m.
The Nile Stock Exchange recorded transactions of EGP 49.7m, executed through 7,410 operations during the month.
In the last week, the benchmark EGX-30 index rose by 1.99%, marking the highest weekly increase in nearly three months, gaining 262.18 points to reach 13,467.29 points.
The main index traded about 1.48 billion shares, worth EGP 5.88bn.
The EGX-70 index declined by 0.61%, recording 573.41 points, with a traded volume of 98.99 million shares, valued at EGP 546.8m.
The EGX-100 index closed at 1,369.13 points, up by 0.04% in a week. The trading volume reached 1.5 billion shares, worth EGP 6.4bn.
The EGX-50 increased by 0.13% in a week, recording 2,053.49 points, with a trading volume of 1.46 billion shares, valued at EGP 6.1bn.
The market capitalisation rose by EGP 7.7bn in a week to close at EGP 678.6bn.
During the week, foreign and Arab investors' net purchases reached EGP 664.7m and EGP 113m, respectively, while Egyptians tended to sell, with total sales of EGP 777.7m.
Individual investors accounted for 49.1% of total trades during the week, recording EGP 674.6m, while institutions tended to purchase, acquiring 50.9% of total trades at EGP 674.6m. Egyptians accounted for 58.4% of total trades, while foreigners and Arabs accounted for 30.1% and 11.5%, respectively.