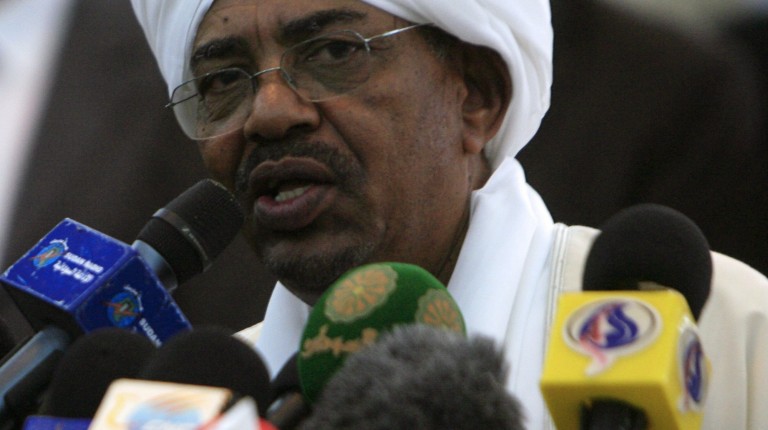 Egypt's Minister of Foreign Affair, Sameh Shoukry, discussed with his Sudanese counterpart, Ibrahim Ghandour, bilateral relations between Egypt and Sudan. They asserted during a press conference on Saturday the importance of the brotherly relations between Cairo and Khartoum.
Shoukry said that President Abdel Fattah Al-Sisi met with the Sudanese minister and frankly discussed the bilateral relations, and Ghandour handed over a message from Sudanese president Omar Al-Bashir to Al-Sisi. Also, he added that the two sides discussed international, regional, and bilateral relations, in addition to asserting Egypt's "absolute support" to Sudan and the same from Sudan to Egypt.
"The two sides agreed to the continuation of the consulate committee to facilitate communication between Egyptians and the Sudanese people," Shoukry said. Also, he pointed out that the two sides discussed opportunities of economic cooperation and ways to skip any obstacles or restrictions that have appeared recently.
"We are working together to dissipate any misunderstandings and tensions between Egypt and Sudan, and we are using all the available tools, such as monthly communications between foreign affairs ministries and interaction between security and military officials from both sides," Shoukry added.
The Sudanese minister expressed his country's condolences to Egypt for the terrorist attack in Minya and asserted the importance of fighting terrorism and extremist thought. Ghandour added that "Al-Sisi was frank and transparent," adding that the Egyptian president instructed that a monthly meeting be held between the foreign ministers, once in Khartoum and the other in Cairo. Moreover, Al-Sisi instructed that the work of the cooperation mechanisms between the two countries be activated, particularly in the security and military domains.
Ghandour called upon the media in the two countries to play a positive role to preserve the historical relations between the two countries, saying that official relations could become tense at times, but "we have to maintain ties between the two peoples."
Relations between Egypt and Sudan have been strained since 1995, after the assassination attempt on the life of then-Egyptian president Hosni Mubarak in the Ethiopian capital, Addis Ababa, which Egypt accused Sudan's government of facilitating.
Strained relations had continued since July 2013, when former president Mohamed Morsi was ousted from power. In the past couple of years, multiple other issues have amplified tensions between the two countries, such as the disputed Halayeb and Shalateen triangle, Sudan's support of the Ethiopian dam, and the ban of Egyptian agricultural products.