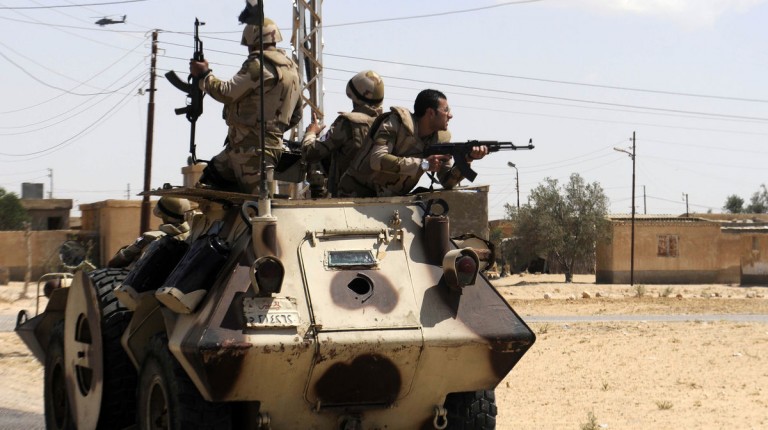 Security forces arrested 48 wanted criminals on Sunday in North Sinai. They were arrested in a security operation by the entrances and exits of the North Sinai governorate. The operations targeted wanted criminals who have received judicial verdicts, according to a statement issued by the North Sinai Security Directorate.
"Several security operations have been executed in North Sinai. These covert operations have resulted in the arrest of 48 wanted criminals who are wanted according to judicial verdicts," the statement read.
Violence in North Sinai surged significantly when Islamist president Mohamed Morsi was ousted from power in 2013, following mass protests against his turbulent one-year rule.
The Egyptian government blames the violence on the Muslim Brotherhood, which was branded a terrorist organisation last year. The group denies its involvement and insists it is committed to peaceful forms of resistance. A state of emergency was first declared in North Sinai by interim president Adly Mansour, who came into power following Morsi. It has been extended following this year's extremist attacks on Coptic churches during Palm Sunday.
Much of the violence has been claimed by an extremist group, formerly known as Ansar Beit Al-Maqdis. They now call themselves "State of Sinai" after they pledged allegiance to the regional extremist group "Islamic State."
Over the last two years, the Egyptian armed forces have launched counter-attacks against militant stationing points across the Sinai Peninsula, where the group is based in the cities of Sheikh Zuweid, Rafah, and Al-Arish.