She moves masterfully in her isolated workshop, where art transforms into lines engraved in leather and dipped in colors. While the music swirls out of her favorite speakers, her loose dress twirls following her passionate movement.
Her working space is full of cluttered equipment, leather samples, colors and most importantly pictures of a charming country beyond the boarder. Each frame captures the exotic architecture of Morocco's hidden gems. While the blue dye speaks of Chefchaouen's iconic walls, vibrant patterns narrate the stories of a souq in Marrakesh.
Salma AlSaady is an assistant lecturer that leaves the world of theatre criticism behind to allow her own stories to unfold on handmade leather goods. Her artistic designs vary between bags, shoes and silver jewelry.
According to the designer, her accessories are personal pieces of art that target specific individuals. "When I started developing this collection, I wanted to create something 'unique'; each bag is different." AlSaady added "Every design is only available in one piece because I want my customers to feel different. My main goal is to turn my designs into pieces of art."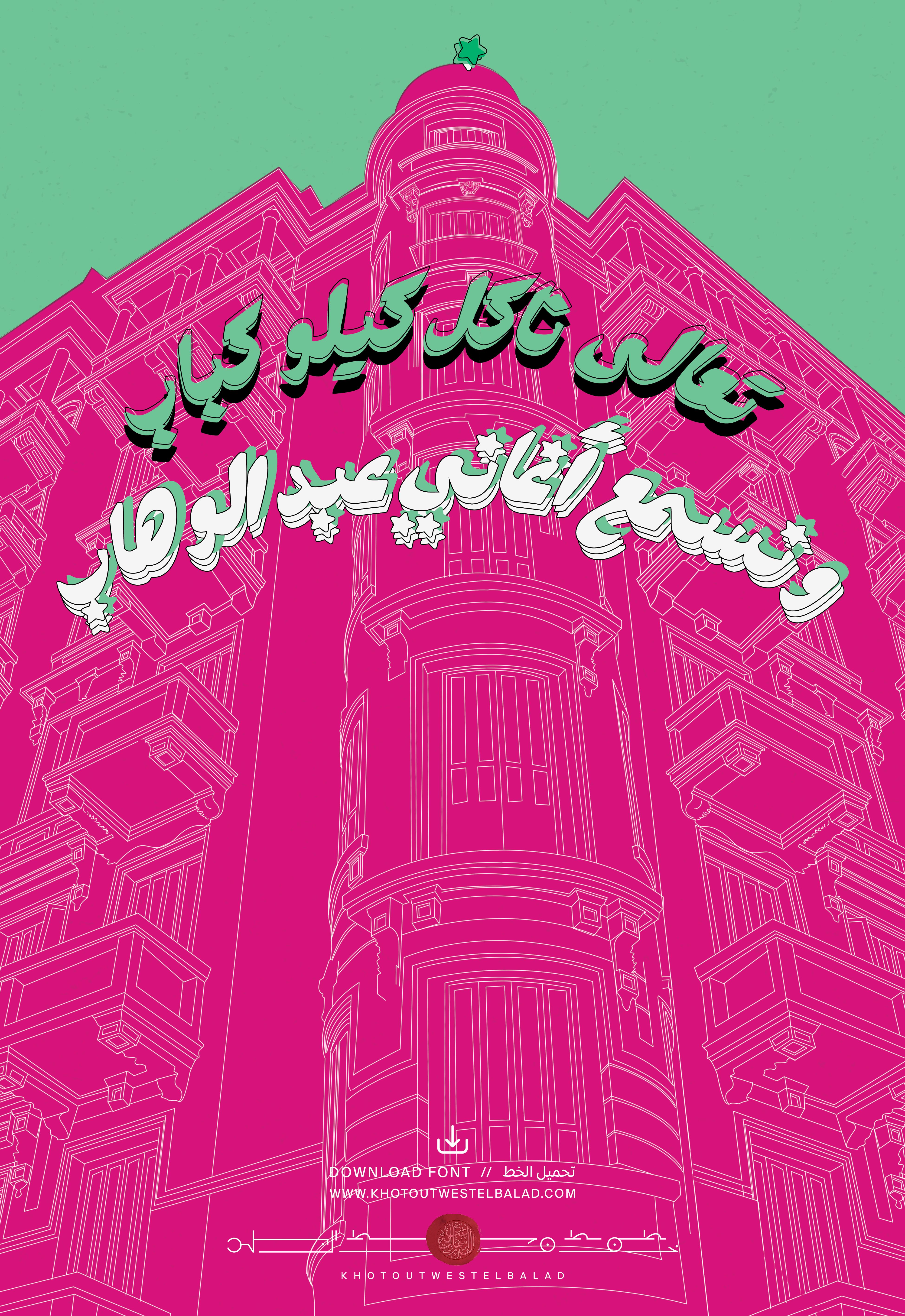 For her very first cohesive collection, AlSaady decided to meet her target audience with a number of collector's pieces inspired by Morocco. Each bag showcases an evident glimpse of the country's architecture, jungle of colors and vibe of authenticity.
"I have always been mesmerized by Morocco. Its fascinating colors, patterns and structures have encouraged me to read books about its architecture," AlSaady said while tracing the imprinted lines chronicling the country's secrets on her bag.
The collection includes a carved backpack, which carries the hooks and loops seen on the doors scattered around Casablanca. A clutch holds in its small size the vigorous colors of Fez. "The coastal county has always been a source of inspiration to many artists. Matisse for example has many paintings inspired by his time in Morocco." The designer added "for me it is not just about the colours and patterns; there is something spiritual about Morocco. Each city is different; yet, there is conspicuous harmony that links them all."
Shades of Morocco offers a wide array of bags as well as a vintage-inspired pair of flats. The brown classics are a casual choice for those looking for a balance between artistic statement and practicality. Even though the country's signature walls, markets and houses are present in each and every stitch, curve and pattern; the designer did not want to copy Morocco's obvious landscape; instead, she embraced the details before expressing her personal narrative.
Alongside her original connotation of artistic concepts, AlSaady's selection of premium materials is another factor that makes each bag a true carryable companion. The designer uses ethical genuine leather. In this collection, Morocco was brought to the heart of Cairo through vegetable-tanned leather, carving and filigree. "I love using genuine leather because while I am trying to create something that would last, it is a suitable and timeless material," said the designer while proudly showcasing her hand-picked collection of leather.
AlSaady's brand is an ethical brand that depends on local materials shaped by the designer herself; as she personally works on each and every item at her workshop in Heliopolis.
Her designs can often take a few hours, a week or much more depending on the details invested in each design. AlSaady remains keen on experimenting with new techniques; nonetheless, finding the fitting tools to master those intricate features is not normally an easy task. "In Egypt, it is not easy to implement unfamiliar techniques; it requires extra effort since we do not have the necessary tools for nontraditional craftsmanship and colours," said the designer.
With a masters in theatre criticism and a deep interest in fine arts and architecture, AlSaady started designing her own silver jewelry in 2009. According to the designer, during her early years marketing was not a factor she considered, her main aim was to stray away from other designers and create designs that would stand out amid the competition. "When I first started making bags, I made bags that people would buy."