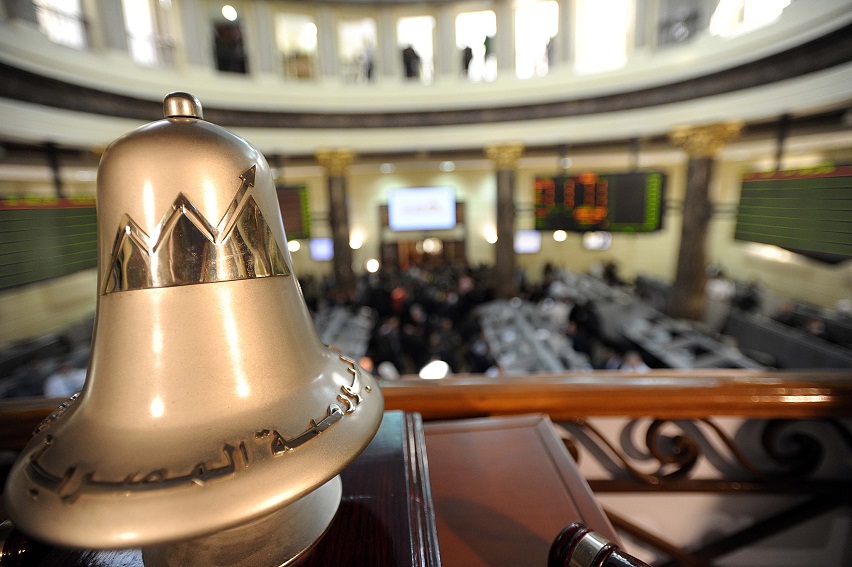 The Egyptian Stock Exchange (EGX) trading in Ramadan was filled with strong upward movements and recorded a new historical peak amid the non-existent impact of the trading values and the recovery of the majority of the stocks with support from the strong foreign purchases.
Analysts expect horizontal movements to take place during this week's trading, the last week before Eid Al-Fitr.
The main index of EGX dropped by 1.5% last week to close at 13478.75 points. The volume of trading on the main index reached EGP 3.89bn. The market has penetrated historic levels last week, where the index reached its highest level in the history at 13690.7 points.
Karim Abdel Aziz, the executive director of equity funds in Al Ahly Fund and Portfolio Management Company, said that EGX has rebounded strongly during Ramdan's trading, enabling the market to record a new historical peak.
Abdel Aziz expected horizontal movement inclined to decline during the trading of the last week before the Eid holiday. He considered any potential declines a chance to purchase and form financial centres. He advised holders of winning financial positions to reduce the number of stocks.
During the trading last week, Abu Qir Fertilizers stocks rebounded towards the level of EGP 250. The stock of the General Company for Silos and Storage (GSSC) recorded EGP 41, and Egypt Gas recorded EGP 115.61, while Middle Egypt Flour Mills stocks recorded EGP 38.1.
The technical analysis note of CI Capital said that the market's main index has reached its first target at 13500 points. The note expected the area of 13300-13270 to hinder the market.
The report said that the EGX's next target is 13,800-14,000 points, noting that the performance of small stocks improved compared to the previous periods.
Mayada Amin, head of technical analysis at Premiere Securities, said the market witnessed some selling pressure during the last week's trading after reaching its highest level at 13,692 points, in which profit collection caused a decline to 13,468 points.
The current declines were considered as a logical correction within the transcending trend. Amin expected that the support area of 13,400-13,300 will ease the drop points, keep the positive trend in the market on the short term, as well as target the next resistance level of 13,800 points.
EGX-100 index increased by 1.67% within a week, recording 1,459.68 points. Egyptian investors tended to selling, recording net sales at EGP 545.27m, while Arab and foreign investors tended to buying, registering net purchase of EGP 58.2m and EGP 487.1m respectively.
Total market capitalisation of shares in the main market this week amounted to EGP 686.721bn, an increase of EGP 382m.