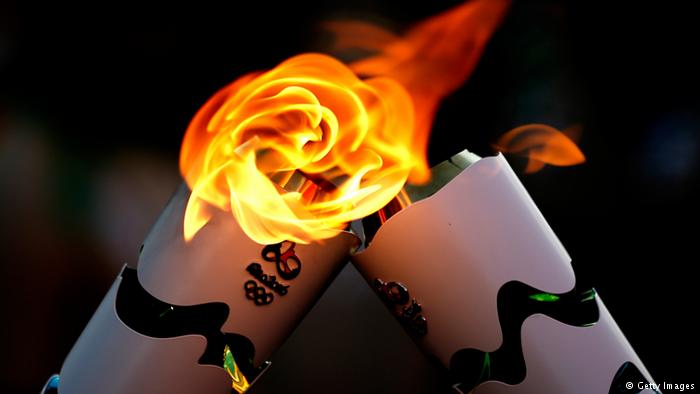 By allowing both the 2024 and 2028 Olympic Games to be awarded at once, the IOC has bought itself much-needed time, says DW's Stefan Nestler. But without reform, Olympia is danger of consuming itself.As historic as it is, the decision reached on Tuesday by the extraordinary session of the International Olympic Committee is also no surprise. After all, the IOC members are well practiced when it comes to rubber-stamping proposals from the top brass. The IOC executive committee had suggested a first double-awarding of the Olympic Games in almost a century (when the 1924 and 1928 Games were awarded to Paris and Amsterdam respectively) back in June. And IOC president Thomas Bach hasn't wasted an opportunity since then to promote the advantages of such a solution. "With Los Angeles and Paris," he said, "we have two fantastic cities from countries with a profound Olympic history." It was a "golden opportunity" which couldn't be missed.
Exodus of candidates
In other words – don't put either of them off. After all, the times in which candidate cities queued up for the chance to host the Olympic Games are over. There had initially been five candidates for the 2024 Games but the field quickly melted to just two. First, Boston jumped ship to be replaced by Los Angeles. Then, the people of Hamburg voted against hosting the Olympics in a referendum. Finally, Rome and Budapest withdrew, citing a lack of public and political support. There had been a similar exodus during the bidding process for the 2022 Winter Olympics when, from an initial nine candidates, only two remained. The alarm bells were already ringing at IOC HQ in Lausanne.
Cash galore but no morals
It was becoming clear: the increasingly exorbitant costs of bidding for and hosting the Olympic Games simply aren't justifiable for democratic countries. Consequently, the list of candidates is increasingly populated by those for whom money is no obstacle – but who also place little value on democracy or human rights either. Nor, as the doping scandal surrounding the 2014 Winter Games in Sochi showed, do they care much for the rules of fair play. At the end of the day, such negative headlines also have an impact on the IOC.
Room for budget bids
Now that potential bidders for 2028 have to wait four more years, Thomas Bach and the IOC have time to breathe and recompose themselves. Some cities and regions, such as Germany's Ruhr-Rhine Region, have signaled their interest but no concrete plans have emerged. But the IOC now has time. One day, they hope to offer candidates from Africa and emerging nations the chance to host the Games but, for that to happen, there has to be room for more low-key, budget bids, and not just gigantic mega-bids. Because the IOC top brass know: they can't carry on like this, or the Olympics will consume themselves.