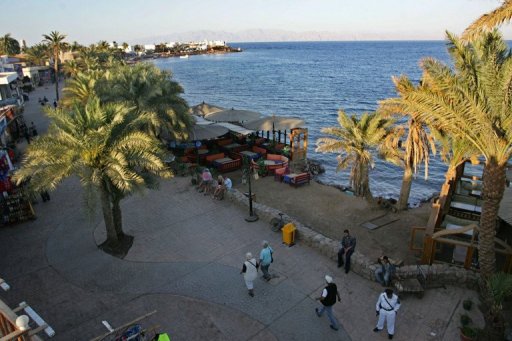 The Red Sea governorate security forces arrested on Friday arrested a man allegedly responsible for stabbing tourists in a Hurghada beach, according to a Ministry of Interior statement.
Two German tourists were killed on Friday while four were injured in a hotel in Hurghada, South Sinai, after the man stabbed them, reported Reuters.
Investigations showed that the man had swam to the beach through a nearby hotel, the statement added.
A similar incident took place in January 2016, when three tourists were stabbed in a Hurghada beach, to which the Islamic State (IS) group later claimed its responsibility.
The two defendants in the attack received a death sentence in December 2016.
The 2016 attack was one of the incidents that affected tourism in the last two years, leading to a severe decline in revenues generated from Egypt's tourism sector.
Since January 2011, tourism rates have been declining in Egypt as a result of several attacks, such as the crash of a Russian aeroplane over Sinai in 2015.
An IS-affiliated group, "Sinai Province", claimed responsibility for the aeroplane crash.
The same group also claimed responsibility for an incident that took place one week before Friday's stabbing, where an explosion on a police checkpoint in North Sinai's city of Al-Arish killed two policemen and where a suicide bomber stormed into a military post in the village of Rafah in North Sinai, killing and injuring 25 military personnel.