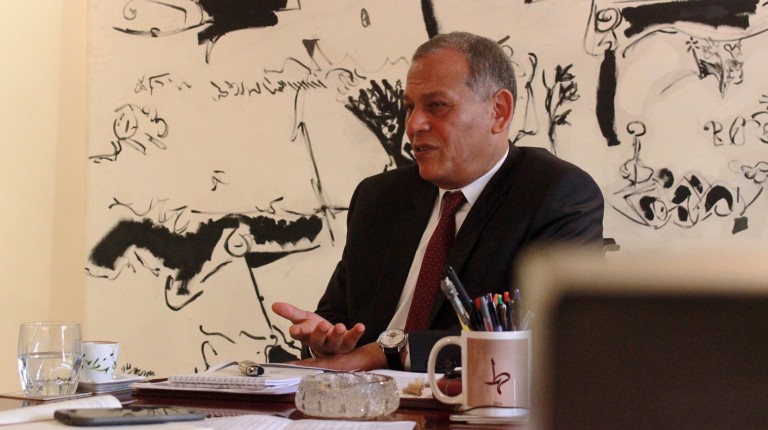 Sources at the Egyptian Electricity Holding Company (EEHC) said that the total fees collected for power theft and random links from January until July 2017 amounted to EGP 1.1bn.
The sources told Daily News Egypt that the total violations monitored during the holy month of Ramadan amounted to 6,000 violations, equivalent to EGP 250m collected in fines from subscribers in the domestic and commercial sectors.
The sources explained that the collected fees include the so-called "consumption fee", which is basically considered as a power theft fee. The citizens used to pay for this violation monthly.
According to the sources, if a citizen involved in power theft did not pay the fine, the EEHC would file a report against him at the police department, and then the prosecution would refer it to the court. The violating citizens can reconcile with the state through the court and pay the fine.
"Our goal is to preserve public money, prevent crime, and restore state funds, so the electricity smart metre will obligate each citizen to pay before he consumes," the sources said.
President Abdel Fattah Al-Sisi demanded Minister of Electricity Mohamed Shaker to prepare a plan with a timetable to counter power theft. He issued a decree that includes the necessary conditions for installing the electricity metres in unlicensed buildings to counter power theft and rationalise electricity consumption.
The ministry has determined the rules of metre installations at unlicensed buildings, the most important of which is that the residential building not be located on agricultural or archaeological land, on a state property, or in violation of the civil aviation law or the law of electricity facilities.
The subscriber can recharge the card in one of the company's centres at any time and by any amount of energy. The customer can add new balance to the remaining one.
The smart metre project works to help consumers improve their use of energy, which would lead to reducing consumption costs. It would also enable advanced payment, increase the accuracy of taking consumption measurements, and decrease the time period between taking consumption measurements and issuing the bills.
The sources also said that the smart metres enable the subscribers to monitor and decrease consumption. The metres' screens show the data of the remaining credit in kilowatts/hour, the value in Egyptian pounds, and the days left of the credit.
In addition, users would be able to know their consumption segment, upon which the amount of the bill is decided. He said that the metre is equipped with a light that turns on when the credit reaches 25% of its value and flashes when the credit reaches 10% of its value, in order to give the consumer a chance to renew their credit before it runs out.