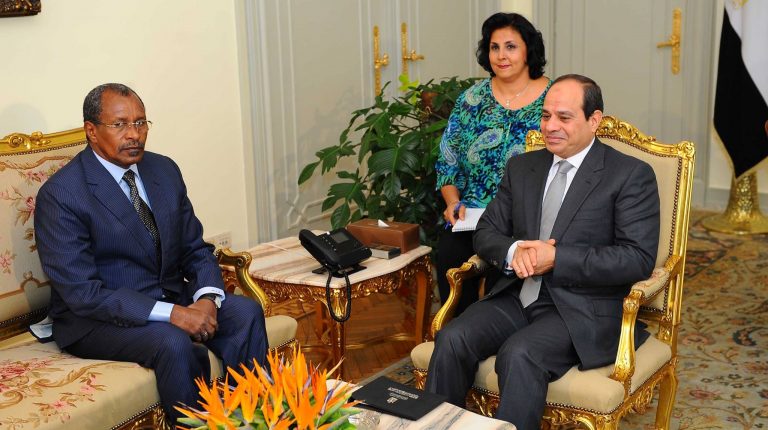 President Abdel Fattah Al-Sisi received on Wednesday Bichara Issa Djadallah, the Chadian defence minister.
The meeting discussed military cooperation in light of the common challenges of terrorism expansion and securing borders with Libya amid the ongoing turmoil.
Al-Sisi further spoke about the need to work on developing infrastructure and transportation among African countries to enhance development within the continent.
In a separate meeting with the Algerian minister for foreign affairs, Al-Sisi underlined the importance of restoring stability in Libya through respecting its sovereignty over its territory and through promoting political solutions and unity among its institutions and people.
He further said he encouraged finding "Arab solutions to Arab problems" by developing the role of the Arab League by combining Arab efforts.