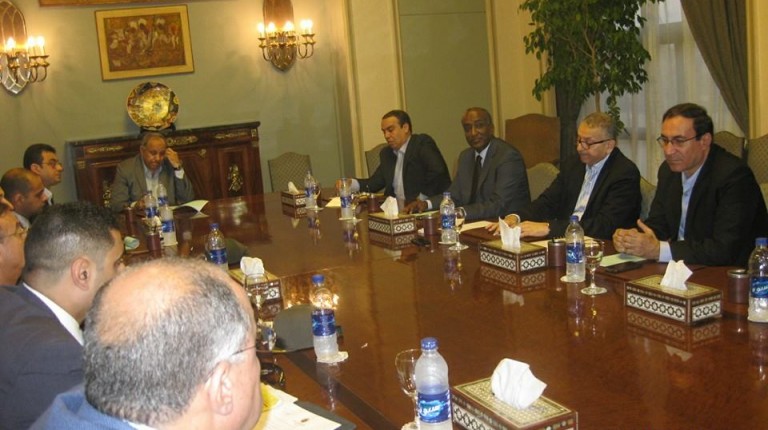 On Friday, at least 41 passengers were killed, while about 120 others were injured, as two trains collided in Alexandria, according to state media.
Egypt witnessed several train crashes in the last 20 years, resulting in hundreds of casualties. Daily News Egypt records the deadliest 10 train incidents in a timeline.
January 2013: 19 conscripts affiliated with the Central Security Forces were killed and about 117 others were injured after a conscript train derailed near Badrasheen in Giza. The train was on its way to Cairo from Assiut.
November 2012:  49  were killed, including 18 students, while eight others were injured when a train heading to Cairo from Assiut collided with a school bus and a truck in Manfalout. The dead students were between 15 and 16 years old.
October 2009: 30 were killed in a collision between two trains in Al-Ayyat on Cairo-Assiut Road after the first one was interrupted and the second one collided with it, resulting in derailing four parts of the train.
August 2006: 58 were killed while 142 were injured in a collision between two trains in Qalyub. The first train was coming from Mansoura while the second one was coming from Benha on the same line. The incident resulted in the dismissal of the then-head of Egyptian National Railways Hanafi Abd Al-Qawi.
February 2002: At least 373 people were killed when fire swept through an overcrowded train near Al-Ayyat in Giza. The train was taking Egyptians home for Eid Al-Adha. The incident is considered as the worst incident in Egyptian railway history. Egypt's then-Prime Minister Atef Ebid said that the train had no known mechanical problem, but the culprit was likely an illegal stove lit by one of the passengers to make tea or heat food.
October 1998: At least 50 people were killed and more than 80 were injured after a train derailed​ near Kafr Al-Dawar in Beheira governorate.
December 1995: At least 75 passengers died in a collision between two trains near Badrasheen in Giza governorate. The announced cause of the incident was intense fog.
April 1995: 49 textile workers were killed after a train crashed with their bus in Quesna in Menoufia governorate.
December 1993: 18 people were killed, 85 injured in a collision between a passenger train and a cargo train in Cairo.
February 1992: 43 passengers died in a collision between two trains near Badrasheen in Giza governorate.