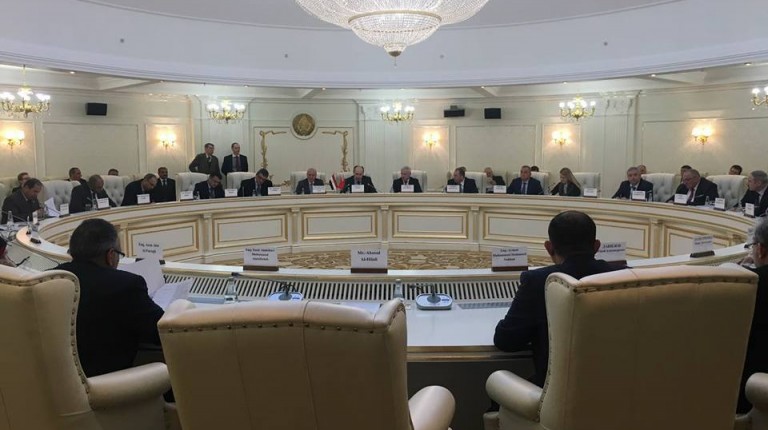 Modern Company for Construction and Real Estate (MCR) launches the first phase of Oasis Park in 6th of October City in October with investments of EGP 1bn.
Mohamed Abdel Mohsen, chairman of MCR, said that the company will deliver the Le Park project in March 2018 with investments of EGP 400m.
In a press conference held Monday, Abdel Mohsen added that company plans to launch the first phase of Oasis Park on 50 feddans out of 150 feddans, the total area of the project, which consists of three phases.
He noted that 20 feddens are allocated for commercial activities, pointing out that the company is preparing to carry out the construction works of the first phase that includes 1,500 residential units with diverse spaces between villas and apartments and will be developed within three years.
He expected achieving sales of EGP 1.6bn of the first phase.
"The company has marketed 80% of Le Park in Shorouk City on 10 feddans and includes 117 apartments and 50 villas with investments EGP 400m," Abdel Mohsen said. "The company is depending on its self-finance in carrying out its project, and the company's assets reached EGP 2bn, and the number of clients reached 1,300 clients, and we target reaching 4,000 clients during 2018."
The company's plan doesn't include carrying out coastal real estate projects at the current period and purchased a booklet of conditions of land offered by the Ministry of Housing at the fixed price and study competition, according to Abdel Mohsen.
He added that the company's land portfolio is 520 acres distributed on 23 plots of land between New Cairo, 6th of October City, Shorouk City, and the North Coast. The company plans to focus on the development of the two projects and the start of development of new land during 2018.
The chairperson stressed that the fluctuations in prices of raw materials and the high costs are the biggest challenges of the sector during the next phase, in light of the decline in the purchasing power of customers after the economic reforms of the state.