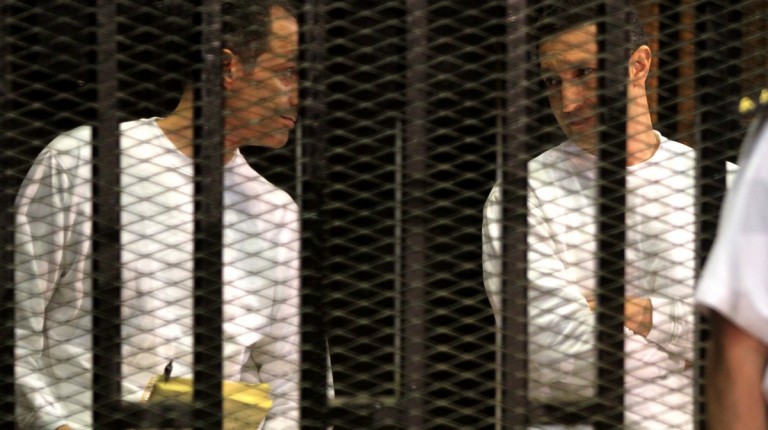 Cairo Criminal Court postponed Wednesday the trial of Gamal and Alaa Mubarak, sons of former President Hosni Mubarak, in the case of "stock market manipulation", to 14 October, until forming a committee of five experts to study the case and give a technical opinion, according to state media.
The court also acquitted Tuesday Mubarak-era businessman Hussein Salem and his two children, Khaled and Majida, in the retrial of the case of money laundering of more than $2bn and profiting from a deal to export Egyptian gas to Israel.
Cairo's Criminal Court had acquitted Salem in 2015, but the public prosecutors appealed the verdict.
In October 2011, the same court sentenced Salem and his daughter and son to 7 years in prison in absentia, and fined them $4.06bn. He was granted a retrial after appealing at the Court of Cassation.
In 2012, Spain's Court of Appeal agreed to send Salem back to Egypt in accordance with Egypt's request, but the Constitutional Court of Spain postponed the action again to decide if it violates his constitutional rights.
In February, an Egyptian court lifted the asset freeze on the business tycoon, who was very close to the family of former President Mubarak.
Salem, who fled to Spain after the 25 January Revolution, recently entered into a reconciliation agreement with the current authorities to drop charges of corruption in return for repaying a fraction of the value of the funds he is suspected to have embezzled.
According to the reconciliation, Salem's family should give the state 75 percent of the total assets they own inside Egypt and abroad, which are worth a value exceeding EGP 5bn.