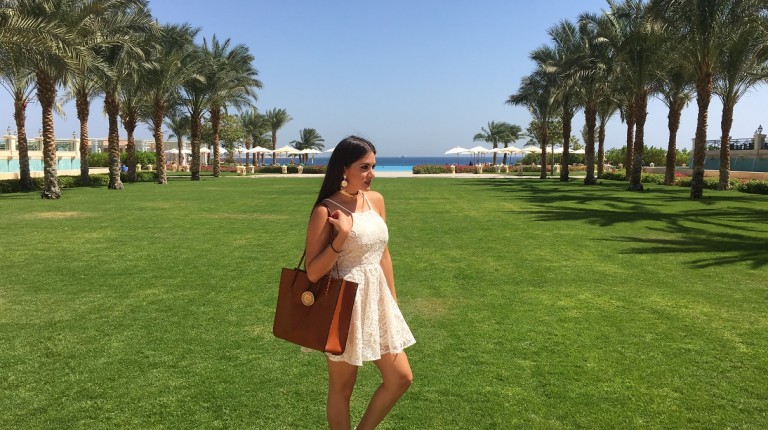 In a classroom hidden within a buzzing school sat two young girls swapping Barbie dresses and discussing recent fashion finds. Despite their young age, they already had the eye to recognize a princess dress from an outdated ensemble.
With days and years rapidly passing by the doll outfits were replaced with prom gowns and high heels. While their interests changed drastically, fashion still remained their common ground. At the end of every hectic week or so, the two best friends always found themselves staring at the small screen of a laptop browsing for a new statement t-shirt or a floral skirt.
Engy Ali and Rana Bablli are two young businesswomen that grew up to bring their childhood goals to reality. After years of shopping online and having to survive minor heartbreaks every time the dress did not match the online picture or the fabric proved to be of lower quality than desired, the duo decided to take matters in their own hands.
Moda Fit is a home grown e-commerce website that gives women a hustle-free opportunity to find the perfect morning dress. The online shop puts the clothes in centre stage with simple background designs and straightforward buying process. Meanwhile, it also showcases a selection of shape-flattering dresses, jumpsuits, rompers and summer sets.
Daily News Egypt sat with Ali to discuss the main concept behind Moda Fit, manufacturing in Egypt and future plans to dominate the Arab region.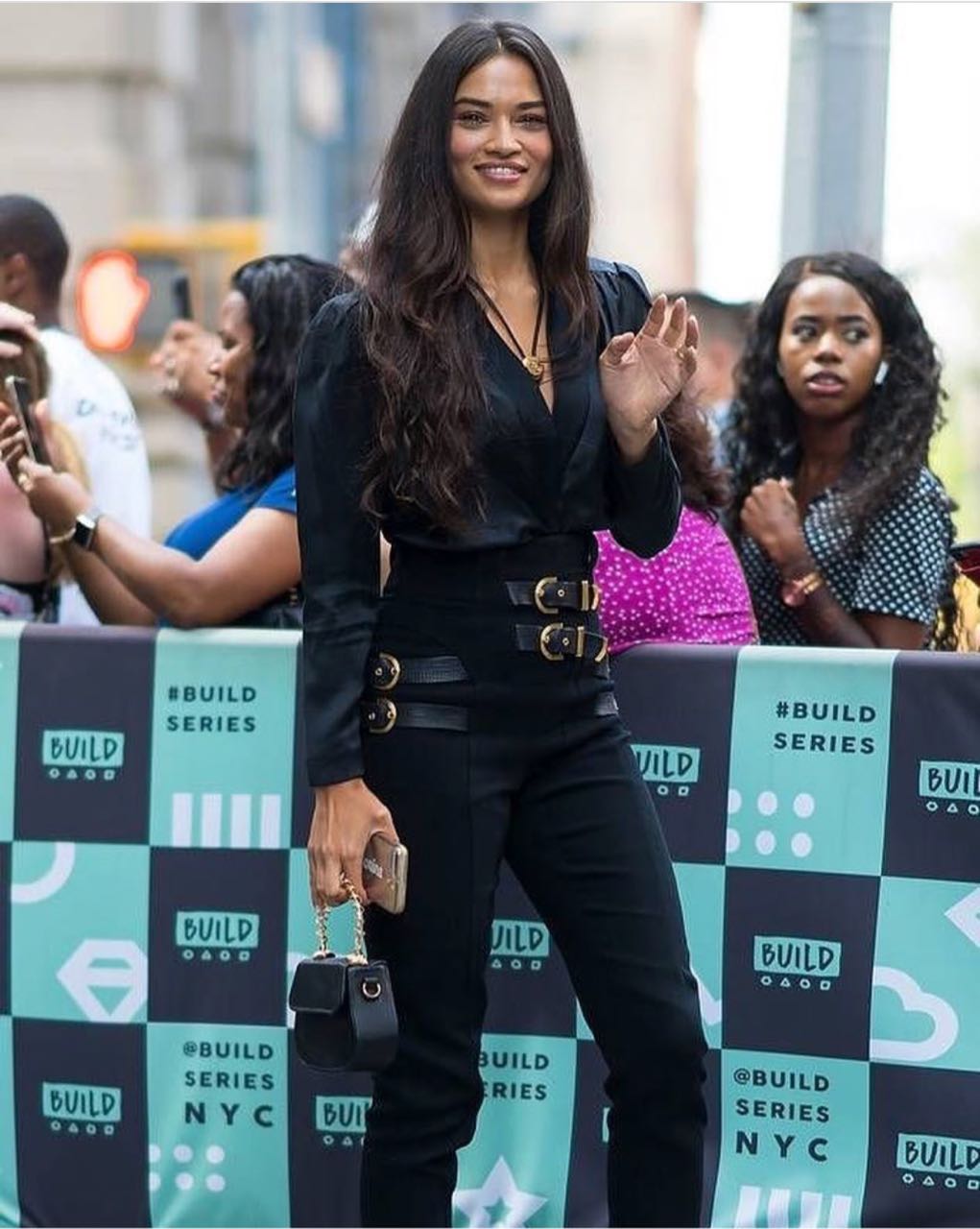 What is the main concept behind Moda Fit?
Since we both had a passion for fashion since early childhood, our main focus and daily routine revolved around online shopping from websites abroad such as Nasty Gal, ASOS, Boohoo, and Pretty Little Thing.
After a while, we both noticed that we constantly ended up paying double for customs when our clothes finally arrived and it was very frustrating for us. One day while discussing this matter, the idea was born.
Our main goal was to have a well-established online shopping website, with trendy designs as well as affordable prices. We felt like Egypt was also lacking in the area of high quality clothes with affordable prices, you either have affordable prices acquainted with low-quality materials, or very high prices with good quality materials.
The concept was born in February 2017 only to be implemented soon after in July 2017.
What is your customer's profile?
Our collection targets free-spirited girls, who are sassy, young, and fun! Our customers also have an understanding of online shopping. Our customer profile also includes girls who appreciate local brands; at a time where our country needs it the most.
Where do you manufacture your designs and how would you evaluate local manufacturing?
We manufacture our designs in different local workshops. To be honest, local manufacturing has its pros and cons – however, the pros outweigh its cons.
The hardest part of Moda Fit was roaming around Cairo to find the perfect workshops to manufacture our designs, because we wanted ones that were not that expensive; at the end of the day, we still want the prices to be affordable. Furthermore, we also wanted ones that could achieve perfect finish, with no mistakes.
It took a long period of time to find what we were looking for; nonetheless, once we found them, we realized that local manufacturers are more talented than most people think. The workshops in Egypt are underrated in some ways; local workers pay attention to every detail of the design, which naturally leads to a perfect finish at the end.
With that said, we still faced the problem that almost all Egyptian brands face; TIMING! We have to go to the workshops almost every day to make sure the clothes are going to be done on time. Other than that, workshops in our country deserve more recognition.
Your designs and silhouettes highly depend on good materials. Where do you source your fabrics from and how diverse are the options available locally?
Our fabrics are all bought from local Egyptian markets such as Al Azhar, Gesr El Suez, and Wekalet El Balah. We went to all the local Egyptian markets to find the quality that we thought would best fit our designs.
It was a very hectic process; yet, it made us realize that fabrics in our country are also underrated. When we compared the fabrics to some of the clothes we bought from online stores abroad, some Egyptian fabrics were of better quality than those of the clothes we bought from abroad!
The options available are pretty diverse and convenient for our brand, since we do not need neither elaborate nor embroidered fabrics that haute couture designers struggle to source locally. Nonetheless, we often struggle to find good prints. We were aiming to launch with more colourful patterns; however, the severe lack in the local market decided else wise.
Your designs and price range put you in direct competition with renowned high street brands. What would you define as an edge above this competition? 
We believe that our online shopping website is a major edge. We refused to launch without a user-friendly website because our designs are not our only core, although they are very important; the website as well as the e-commerce experience is also something we want to be recognized for.
Additionally, our designs give us an edge because they are practical, fun, and are made to fit every occasion. The price range is also important – the majority of our customers' feedback was that they did not expect the clothes to be of good quality because the prices were affordable.
They could not believe at first that they will receive the clothes exactly how they see them on the website, some even said that the quality looks better in real life.
Where do you aim to take Moda Fit?
We aim for Moda Fit to be recognized internationally as an Egyptian online store on the same line as ASOS and Nasty Gal – we know it might seem far-fetched; but, we always aim to dream big.
However, in the near future, our target is to deliver to the Middle East and be well-recognized in the region. Also, we aim to be a one-stop shop for everything that a girl might need. We plan to surprise our customers in every new collection, with new clothing items as well as designs for every season!