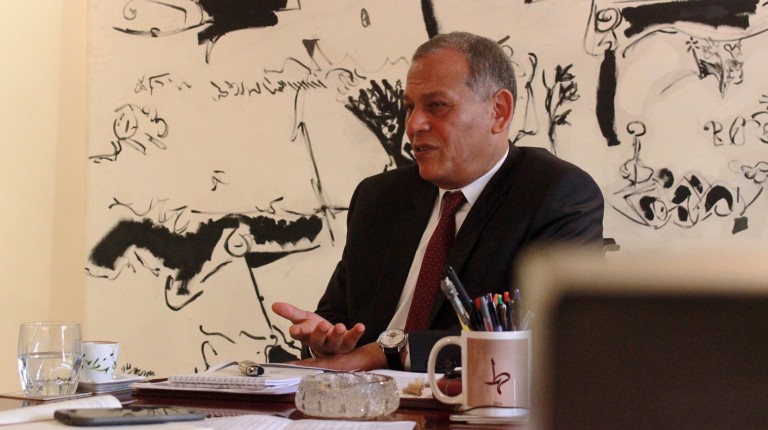 The value of Egypt's exports of non-petroleum materials in May 2017 reached $1.982bn, up from $1.931bn in May 2016—an increase of 2.6%. On the other hand, oil exports reached $295m, up from $161m in May 2016—marking an increase of 83.2%, according to the Central Agency for Public Mobilization and Statistics (CAPMAS).
In its monthly report in August 2017 on the metadata of Egypt's financial indicators, CAPMAS said that oil exports reached $452m compared to $293m in May 2016, up by 54.3%, while non-oil imports declined from $5.9bn in May 2016 to $4.1bn in May 2016—a decline of 30.1%.
According to CAPMAS, amongst the most important commodities exported in May 2017 were textiles, medicines, glass, iron and steel, cement, and food products.
CAPMAS also pointed out that the proportion of export coverage of imports increased during the month of May 2017 to 50%, up from 33.9% in May 2016.
Meanwhile, revenues reached EGP 471bn between July 2016 and May 2017, compared to EGP 787.1bn of expenditure, with a total deficit of EGP 323.7bn.
In a related context, CAPMAS indicated that the total balance of payments during the third quarter of the fiscal year 2016/2017 reached $39.7bn, noting that the deficit amounted to $10bn, marking a drop of 8% compared to the deficit in the same quarter of the previous fiscal year 2015/2016.
The report also noted that the ratio of trade deficit to GDP rose during the third quarter of the fiscal year 2016/2017 to 5%, compared to 2.9% in the same quarter in 2015/2016, while the deficit in the balance of goods and services declined to $7.2bn from $9.1bn.
CAPMAS said that the gross domestic product (GDP) rose at current market prices during the third quarter of fiscal year 2016/2017 to EGP 875bn, up from EGP 647.3bn in the third quarter of 2015/2016, while the GDP at fixed market prices reached EGP 474.2bn, compared to EGP 454.8bn.