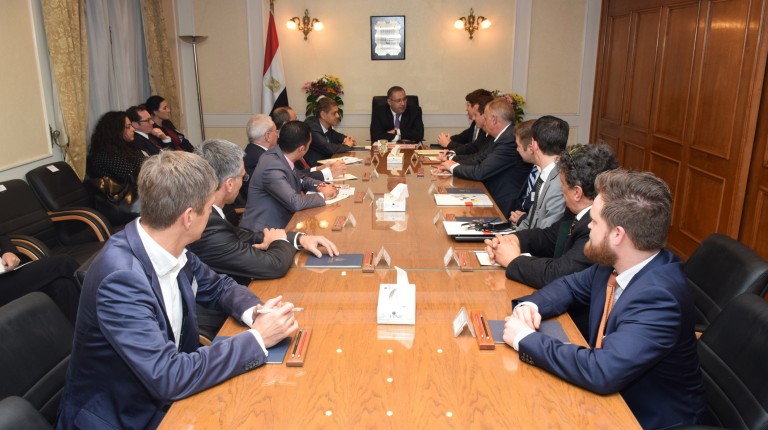 Alexandria Mineral Oils Company (AMOC) achieved net profits of EGP 1.1bn in the fiscal year (FY) of 2016/17.
Chemist Amr Mostafa, the chairperson of the company, said that AMOC has contributed to providing part of the petroleum products needs of the local market worth EGP 8.5bn, where it produced 1.4 million tonnes of diesel, naptha, butane, and fuel oil, in addition to 185,000 tonnes of oils and waxes.
The company also exported about 61,000 tonnes of candles worth $50m, and nearly 65,000 fuel oil worth $18m. The net profit achieved by the company exceeds last year's by 153%.
Mostafa explained that one of the most important future projects implemented by the company is the project to remove wax from central distillers to match the production of diesel according to the international standards as well as increase the production of the unit.
He went on to explain that a project to apply the ZLD technology is underway. It aims to eliminate the water losses, and the company is studying a project to refine fuel oil and transform it into a high value product within the state's plan to make Egypt fuel oil free by 2021.
He added that these results have caused increases in the price of the company's stock in the Egyptian Stock Exchange (EGX), where it increased by 164%, which encourages investment. This was a reason to include AMOC's stock within the list of the most active 30 companies in the Egyptian market starting from August 2017, then listing the stock shortly afterwards within the EGX20 index.
Mostafa said during the general meeting of AMOC to approve its business results for FY 2016/17 that it has approved the distribution of a cash coupon of 85 piastres to be obtained by the shareholder on 15 October, where it would be paid on two portions. The first is worth 55 piastres on 18 October, and the second is 35 piastres on 11 January 2018.
The assembly approved the distribution of a free stock for each original stock, where those benefitting of the distribution will be determined following finishing the procedures by the concerned authorities. This would take place after the shareholder obtains the value of the cash coupon.