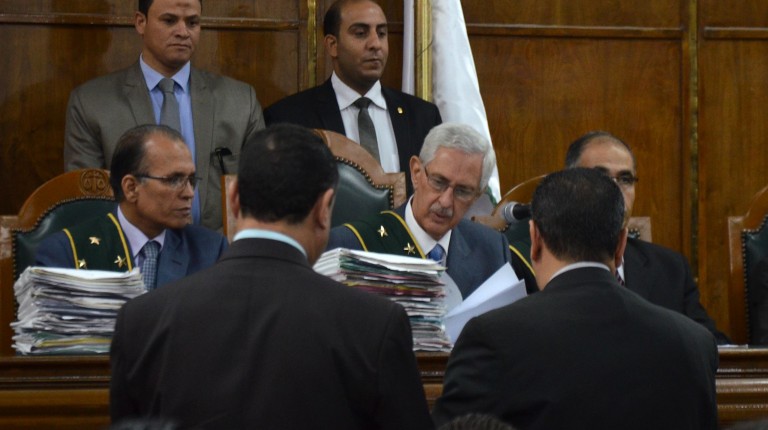 President Abdel Fattah Al-Sisi arrived to the United Arab of Emirates (UAE), in which he was received at the airport by Crown Prince of Abu Dhabi Mohamed bin Zayed bin Sultan Al-Nahyan, Deputy Supreme Commander of the UAE Armed Forces.
Al-Sisi's visit to the UAE, which will last for two days, aims at talks between both sides to strengthen relations and improve regional conditions.
Upon his arrival, Al-Sisi held bilateral talks with the crown prince and praised the Egyptian-Emirati relations, saying that it represents a model of strategic cooperation to Arab countries.
The Egyptian president further praised the UAE's role in promoting joint Arab action, stressing on his keenness to further develop bilateral relations and continue intensive coordination between the two countries on various regional and international issues.
The security of the Gulf states is an integral part of Egypt's national security, Al-Sisi affirmed.
On his turn, the crown prince expressed his appreciation for Egypt, saying that it is a cornerstone of security and stability in the Arab world, and he also praised the specificity of the Egyptian-Emirati relations.
He further stressed on the necessity of coordination and consultation with Egypt on various issues of common interest, especially in view of the compatibility of the positions of the two countries on regional and international issues.
The UAE stands firmly with Egypt in its war against terrorism, Al-Nahyan asserted.
The meeting witnessed discussions over various aspects of the distinguished bilateral relations between the two countries, a number of regional and international issues of mutual interest, the latest developments in the Middle East, and efforts to reach political settlements.
The two sides stressed the need to preserve the unity and sovereignty of countries that are experiencing crises, preserve the capabilities of their peoples, and enable their national institutions to carry out their responsibilities in maintaining security and combating terrorism.
The president and crown prince stressed on the importance of concerted efforts to stop financing of terrorist groups, the supply of arms and fighters, and to confront the attempts of interfering in Arab countries' internal affairs.
In May, Al-Sisi visited the UAE for two days for political and bilateral talks with Emirati leaders. His meeting with the crown prince focused on strengthening bilateral relations with the UAE through increasing investments and economic cooperation, while the current discussions will include tackling certain issues of the region, such as the Libyan crisis.
Egypt and the UAE were among the states that boycotted Qatar for financing terrorism. The UAE has been one of the main political and financial supporters of Egypt after the ouster of former president Mohamed Morsi. Relations between Cairo and Abu Dhabi have become stronger since Al-Sisi came to power in 2014.