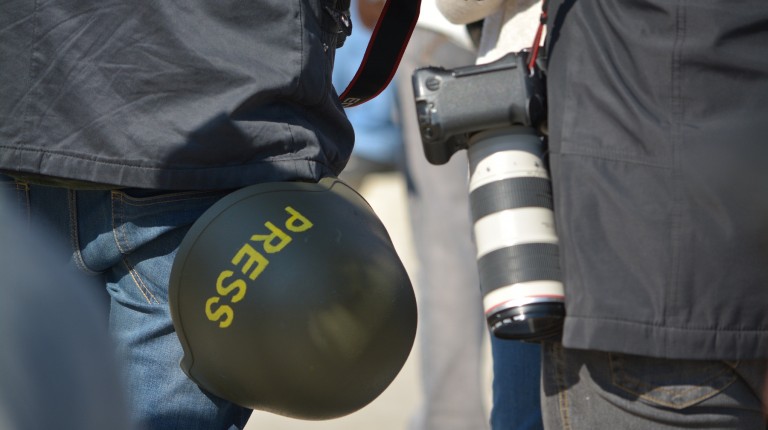 President Abdel Fattah Al-Sisi inaugurated on Monday Al Manara Centre for New International Conferences and Exhibitions, on the sidelines of his attendance of an educational seminar of the armed forces.
This seminar came as part of the state celebrations for the 44th anniversary of the victory of 6th October War of 1973.
Prime Minster Sherif Ismail, Minister of Defence Sedky Sobhi, and Minister of Military Production Mohammed Al-Assar accompanied the president. High leaders of the armed forces hosted the seminar.
Al-Sisi inspected the centre, located in the 5th Settlement district in New Cairo, and he listened to a detailed explanation of the centre's preparations and its equipment. He also inspected an art exhibition for the Association of Warriors at the centre and products made by the families of martyrs.
The president also inspected an exhibition for youth products and listened to a detailed explanation by Minister of Social Solidarity Ghada Wally about the making and types of products. He also met with a group of veterans from the 6th of October War. The exhibition included leather products, ceramic, glass, and wood crafts, as well as section for prosthetics.
A number of youth attended the seminar and unveiled the memorial plaque of the opening of the centre.
Similarly, during the day of the 44th anniversary of the victory last Wednesday, Al-Sisi met with the armed forces as part of the celebrations of the victory of the 6th of October War of 1973. Prior to the meeting, the president visited the tombs of the Unknown Soldier and former presidents Anwar Sadat and Gamal Abdel Nasser.
On the sidelines of the seminar, Al-Sisi honored the Egyptian national football team for winning against Congo during Sunday's match and sending Egypt to the 2018 World Cup in Russia for the first time since 1990.
The president thanked the team, saying, "With your effort during an hour and a half, you made the hearts of 100 million Egyptians happy." Al-Sisi also directed special thanks to the winger Mohamed Salah, who scored the team's two goals during the match, qualifying Egypt for the 2018 World Cup scheduled in Russia, for the first time in 28 years.
With fireworks and flags, thousands of Egyptians celebrated in Tahrir Square in Cairo following the match. Egypt has received congratulations from national and international parties. Al-Sisi met with the members of the national team in the early morning prior to the seminar and decided to grant EGP 1.5 million for each player.